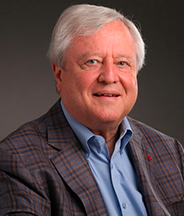 Either way, Americans need to be aware of how this large change in taxation will affect them, for better or for worse.
Denver, CO (PRWEB) May 11, 2017
One of President Trump's many promises along the campaign trail and afterward in February's address to Congress is change to the tax code. With the Affordable Care Act and staffing Washington coming first on the Washington's list, these tax code changes will likely come later in the year or even next year.
"But now is a good time to consider how some proposed tax code modifications that the administration and Congress are considering may impact businesses and individuals," said CPA David Peterson, managing partner of Haynie & Company, who is also a small business specialist. "As it stands now, many corporations keep holdings outside the U.S. to boost profits by not paying as much corporate tax here."
The administration wants to bring that money and business back by promising a smaller rate for corporations, large and small, about 15%, down from the current 35%. Holdings held outside the U.S. will also be given a one-time pass to bring that money back to the U.S. without penalty. Reforms would also affect individuals by decreasing the number of tax brackets from the current seven to three or four. Americans who earn less than $25,000 would be exempt from income tax and then the other rates being in the range of 12%, 25% and 33%.
"Depending on the income levels set for these brackets, taxpayers may or may not be excited about this change," added Peterson. "There is also talk of repealing the death tax altogether. Alas, all this tax reduction may sound great, but most of the money must be made up somewhere to help pay for our government."
One idea is a border adjustment tax that taxes imports to the U.S., an idea that may have a large negative impact on some businesses. This concept faces hard lobbying from giants such as Walmart and Target that rely heavily on inexpensive imports.
More revenue may also be generated by eliminating allowable corporation deductions and loopholes, such as expensing of investments or deductions for interest paid on corporate debt.
Businesses and individuals could also see a tax on health insurance, further increasing the total cost of health care in the U.S. Other changes that may affect individuals more deeply include a reduction in allowable itemized deductions, an increase in the standard deduction and eliminating the Alternative Minimum Tax.
"Some pundits say that these efforts may not be enough to offset the overall reduction in federal income in the budget, especially given such large proposed increases in military spending, which could mean that Washington may reduce or eliminate other budget line items that may affect the quality of life we as Americans enjoy and value," concluded Peterson. "Either way, Americans need to be aware of how this large change in taxation will affect them, for better or for worse. Consulting with a tax accounting professional would be a good idea in order to understand potential ramifications."
About David Peterson, Haynie & Company
David Peterson fills the unique needs of smaller companies with services ranging from tax planning to the creation of accounting systems. The management advisory services he provides are especially useful for fast-growing, start-up or troubled businesses. Haynie & Company services include external auditing, accounting, income tax, consulting, internal auditing and management advisory. For more information, please call (303) 734-4800, or visit http://www.hayniecpas.com.
About the NALA™
The NALA offers small and medium-sized businesses effective ways to reach customers through new media. As a single-agency source, the NALA helps businesses flourish in their local community. The NALA's mission is to promote a business' relevant and newsworthy events and achievements, both online and through traditional media. For media inquiries, please call 805.650.6121, ext. 361.