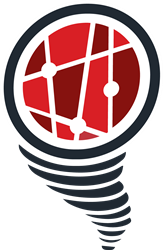 "The HazardHub team has done an incredible job in developing a fast, stable, and cost-effective data engine. I'm thrilled to join HazardHub to get them to the next stage of their development." - Paul Heimann
MADISON, Wis. and SAN DIEGO (PRWEB) September 01, 2020
HazardHub, the USA's fastest-growing supplier of geospatial risk data and a 2019 Insuretech 100 company – are pleased to announce that renowned geospatial expert Paul Heimann has joined HazardHub as Chief Architect.
Brady Foust, Chief Scientist for HazardHub says, "We are incredibly excited to add Paul to our team at HazardHub. I've seen Paul's work firsthand and can attest to the excellence of his geospatial capabilities. Plus, Paul is a gifted data engineer who not only knows what to do but how to program it. We're looking forward to Paul's help with increasing the depth and sophistication of HazardHub's data offerings. "
Heimann – a graduate of two prestigious geospatial programs with a BS from the University of Wisconsin-Eau Claire and an MS for the University of South Carolina - comes to HazardHub from American Family Insurance, where he played an integral role on their Cloud Transformation Journey. Before American Family, Paul spent more than 7 years at the Weather Company, where he designed, developed, and delivered highly available and scalable weather data streaming ingest and data distribution services deployed to Amazon's cloud infrastructure (AWS).
Heimann says "The HazardHub team has done an incredible job in developing a fast, stable, and cost-effective data engine that accesses over 100 billion data points to deliver almost 1,000 data elements for any point in the US. What they currently provide to the insurance industry can't be touched by competitive systems. I'm thrilled to join HazardHub to get them to the next stage of their development."
Bob Frady, CEO of HazardHub adds, "At HazardHub, we continue our march to becoming the preeminent provider of hazard and property data to the P&C world. Being able to attract someone of Paul's caliber to our team is a testament to both the strength of our current team and the future potential our company holds. We're very pleased that Paul has joined HazardHub and look forward to many great things together."
About HazardHub
HazardHub is your insurance policy against property risk.
Air. Fire. Water. Earth. Man-Made. HazardHub is the only third-generation provider of property-level hazard risk databases spanning the most dangerous perils in the continental United States. HazardHub translates huge amounts of geospatial digital data into easy to understand answers, providing easy to comprehend risk scorecards that are used to make real-world decisions. Our team of scientists provides comprehensive, and innovative, national coverage for risks that destroy and damage property. With more than 20,000,000 results returned to the market, HazardHub is fast-becoming the industry's go-to vendor for property and risk data.
To learn more about HazardHub or to use our free lookups, visit http://www.hazardhub.com or reach us directly at support@hazardhub.com.