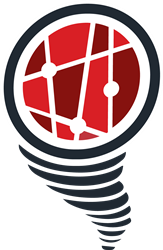 SAN DIEGO (PRWEB) July 01, 2020
HazardHub, the nation's fastest-growing hazard data company, is proud to support July 1st as National Hazard Awareness Day. The purpose of this day is to understand the hazards that are around your property and properly take the steps to mitigate them. As we all know, an ounce of prevention is worth a pound of cure.
John Siegman, CCA of HazardHub, says "For too long people have been kept in the dark about the perils that can impact their property – both for consumers and for business owners. HazardHub is dedicated to making sure that everyone knows the risk to their property so they may take the steps necessary to protect their property. Rebuilding from a peril is awful – you lose far too many belongings and memories. By knowing more about the risk to your property, you might be able to save some of those precious belongings."
HazardHub measures the risk for more than 50 natural hazard perils, including wind, hail, tornado, lightning, frozen pipe, underground storage tanks, and wildfires. HazardHub's team of scientists and geographers work together to determine the risk that can impact any property in the USA.
HazardHub invites everyone to learn their risk by visiting http://www.freehomerisk.com, which instantly provides a report card of a property's risk. Absolutely free.
Bob Frady, CEO of HazardHub, adds "We love to support National Hazard Awareness Day. We actually started as a company when a friend's house flooded. We were able to determine that - while the property was not in a flood zone - it was still highly likely to flood. After the flood happened, we asked our friend 'didn't anyone ever tell you about your flood risk? Unfortunately, the answer was no - and our friend lost over $30,000 to the flood. We think it's terrible that people don't know and want to do our part to help."
To read more about HazardHub's efforts to help support National Hazard Awareness Day, please visit HazardHub.com.
About HazardHub
HazardHub is your insurance policy against property risk.
Air. Fire. Water. Earth. Man-Made. HazardHub is the only third-generation provider of property-level hazard risk databases spanning the most dangerous perils in the continental United States. HazardHub translates huge amounts of geospatial digital data into easy to understand answers, providing easy to comprehend risk scorecards that are used to make real-world decisions. Our team of scientists provides comprehensive, and innovative, national coverage for risks that destroy and damage property. With more than 10,000,000 results returned to the market, HazardHub is fast-becoming the industry's go-to vendor for property and risk data.
To learn more about HazardHub or to use our free lookups, visit http://www.hazardhub.com or reach us directly at support@hazardhub.com.