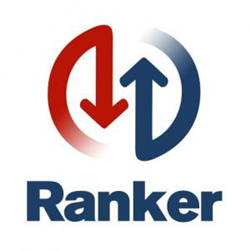 "The strategy behind HBO Max is certainly a bold one, but when the streaming wars have you battling entrenched competitors like Netflix, Hulu, Prime Video, and upstarts like Disney+, big and bold is exactly what's called for" - CEO Clark Benson
LOS ANGELES (PRWEB) December 17, 2020
Ranker, known as the world's leading publisher for fan-powered rankings on just about everything with over one billion votes, has revealed that according to its first-party data from TV and movie polls, Warner Brother's strategy to stream its entire slate of 2021 movies on HBO Max might be right on the money.
A decision shocked the entertainment industry, but for those who have watched HBO Max since it first arrived onto the streaming scene, it's just the latest development in a streaming wars strategy for winning over the hearts, minds, and subscription dollars of consumers everywhere. But behind this controversial idea that could potentially transform the movie industry is a very simple logic: in a world made uncertain by the COVID-19 pandemic, the only thing you can truly count on is that people will be streaming at home.
"The strategy behind HBO Max is certainly a bold one, but when the streaming wars have you battling entrenched competitors like Netflix, Hulu, Prime Video, and upstarts like Disney+, big and bold is exactly what's called for," said Clark Benson, CEO and founder at Ranker. "With Americans spending more time and money streaming content than ever before during a pandemic, HBO Max may be making moves at exactly the right time."
By claiming a wide range of immensely popular shows like Big Bang Theory, Friends, and South Park, and featuring anticipated movie titles like Matrix 4 and Dune, HBO Max is betting that Americans would come to see a subscription to their service as an outright necessity. What's more, instead of winning the business of viewers just once to watch a movie in theaters, HBO Max is betting that subscribers will end up watching movies they may never have paid to see in theaters.
Here's what Ranker's data revealed:
Ranker's list of the Most Anticipated Movies of 2021 has already amassed 32,600 votes — of the Top 10 movies on the list, five are being produced by Warner Bros. Given that half of the movies people are excited to watch next year will be the exclusive purview of HBO Max, it's hard to imagine a world in which the streaming service doesn't attract millions of movie fans in the coming months.
Ranker's data is even more positive for HBO Max on the TV front. The service owns seven of the Top 20 shows on our list of the Best Shows to Binge Watch, ranked by 1.4 million votes. The only service that beats them by this metric is Netflix (of the 9 Netflix shows in the Top 20, one of which is The Office, which is moving to Peacock on January 1st, 2021). Whether it's for HBO classics like The Sopranos or for newly acquired content like Fresh Prince of Bel-Air, the data shows good reason to believe that people who love to binge-watch television will pony up for a subscription.
The end result could be wider audiences for these TV shows and movies, and enough subscriptions to rival giants like Netflix and Amazon Prime.
For more on this and other data stories, please visit the Insights Scoop blog.
About Ranker
Ranker, attracting more than 35 million monthly unique visitors worldwide, is the leader in fan-powered rankings on just about everything. Whatever the topic - TV, movies, video games, sports, brands, food, lifestyle - Ranker puts the vote into the hands of millions rather than a few critics to answer the questions we are most passionate about. Over 1 billion votes now power Ranker Insights, a treasure trove of psychographic correlation data that delivers personalized consumer recommendations ("if you like X, you'll also like Y, Z"), and also audience insights to marketers, studios, and platforms seeking a deeper understanding of consumer tastes and preferences. Launched in 2020 and powered by Ranker Insights, Watchworthy is the only statistically relevant, crowd-sourced TV recommendation app available to consumers. Ranker is listed on 2020's Inc 5000 and Inc. 5000: California Series, Deloitte's 2019 Technology Fast 500 featuring the fastest growing companies in North America and Built In LA's Top 50 Mid-Sized Companies To Work For in 2020. Headquartered in Los Angeles with over 100 employees, Ranker also has an office in NYC.