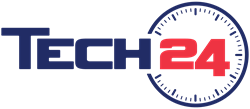 "We look forward to sharing best practices with United and across all the Tech-24 companies to enable us to better service and satisfy our customers"- Dan Rodstrom, Tech-24 CEO
GREENVILLE, S.C. (PRWEB) April 15, 2021
Tech-24, backed by HCI Equity Partners, announced today it acquired United Service Technologies ("United") on April 13, 2021. Tech-24 is a national provider of installation, preventative maintenance and emergency repair services for foodservice and HVAC equipment and serves convenience stores, restaurants, coffee shops and concession operations, among other foodservice establishments. United is the fourth add-on acquisition in HCI's consolidation strategy in this market. Financial terms were not disclosed.
Headquartered outside of Anaheim, California, with additional locations in Texas and Nevada, United is a provider of repair and maintenance services for commercial food equipment, primarily serving the grocery market. The Company has been providing installation, planned maintenance and repairs to hot-side equipment in supermarkets for over 25 years. The acquisition provides Tech-24 with geographic expansion, entrance to the attractive grocery store end market and new blue-chip customers.
"Today is a great day for Tech-24. Adding a premier company like United to our team greatly strengthens our ability to service the grocery market segment. We look forward to sharing best practices with United and across all the Tech-24 companies to enable us to better service and satisfy our customers," said Tech-24 CEO Dan Rodstrom.
Doug McCormick, HCI's Managing Partner commented, "United provides access to an attractive customer set and new geographies and is consistent with our long-term strategy of providing our customers with a full-service capability from a national footprint. We are excited to welcome the United team to the combined organization."
HCI Equity Partners remains committed to providing the consolidated Tech-24 team with additional capital and support needed to continue its growth and develop best-in-class service capabilities. If you are a food or commercial HVAC equipment service provider interested in partnering with HCI and Tech-24, please contact Nate Novak at nnovak@hciequity.com.
Quarles and Brady served as legal counsel to Tech-24.
About Tech-24
Tech-24 provides installation, preventative maintenance and repair for foodservice facilities across the US. The Company specializes in cooking, refrigeration, beverage and specialty foodservice equipment, as well as performs HVAC, electrical and plumbing services. For more information, please visit http://www.mytech24.com.
About HCI Equity Partners
HCI Equity Partners is a lower middle market private equity firm focused on partnering with family and founder owned distribution, manufacturing and service companies. For more information, please visit http://www.hciequity.com.