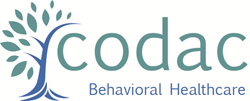 The progress we are making in Hampden County underscores that the program we pioneered in Rhode Island is both scalable and feasible elsewhere, and we are always available to help patients in other states.
LUDLOW, Mass. and CRANSTON, R.I. (PRWEB) March 03, 2021
Over the past year, COVID-19 has changed every facet of life and recent CDC data suggest it helped worsen the already overwhelming opioid epidemic. While addiction-related issues have spiked during the pandemic, the Hampden County Sheriff's Medication Assisted Treatment (MAT) program has helped hundreds of men and women battling substance use disorder.
Through a partnership with CODAC Behavioral Healthcare, the largest non-profit, outpatient provider for opioid treatment in Rhode Island, the Hampden County MAT program pairs counseling and behavioral therapy along with access to all three FDA-approved addiction medications for treating substance use disorder: methadone, buprenorphine and naltrexone.
"The MAT program helps people coming into our custody maintain these critical prescriptions without a fear of having to unnecessarily go through withdrawal," Hampden County Sheriff Nick Cocchi said. "At the same time, it helps current inmates and substance use disorder clients maintain abstinence from illicit drugs and ensures they return to the community with the best chances of avoiding an overdose and transitioning into long-term recovery. Offering this program and these medications is the humane and right thing to do if we truly want to help people battling addiction-related issues."
More than 80% of incarcerated individuals report battling with some level of substance use disorder and, compared to the rest of the adult population, the opioid-related overdose death rate upon release from custody is 120 times higher.
And recent CDC data suggest that the rate of overdose deaths during the year leading up to May 2020 was up 38.4% over the previous year, continuing a trend that started before the pandemic but worsened during it. Additionally a recently released JAMA Psychiatry study analyzing emergency department visits showed a significantly higher weekly rate of opioid overdose-related visits from mid-March to October 2020 compared to the same period a year before.
Since the MAT program's inception on Sept. 1, 2019, it has provided a critical bridge to treatment for more than 1,400 men and women who came into the custody of the sheriff's office.
Linda Hurley, President/CEO of CODAC, stated, "We are proud to be working with the Hampden County Sheriff's Department on this important initiative that helps move the needle forward in treating all those struggling with addiction as patients, just like those facing diabetes or cancer, and offer them the most comprehensive, evidence-based therapeutic approaches available, such as MAT. The progress we are making in Hampden County underscores that the program we pioneered in Rhode Island is both scalable and feasible elsewhere, and we are always available to help patients in other states."
CODAC's imbedded opioid treatment program at HCSD is based on its nationally praised MAT program with Rhode Island Department of Corrections, the results of which have been published in JAMA Psychiatry.
People coming into the HCSD's custody with an active MAT prescription are allowed to continue their treatment regimen with a typical approval coming the same day as intake, according to medical staff with the program. Anyone in custody who reports a form of substance use disorder where the three FDA-approved medications are deemed helpful is assessed for eligibility and started on MAT when appropriate.
In addition to medication, individual and group therapy is provided by CODAC and HCSD staff. For many clients, it is the first time they've experienced therapy for substance use disorder and serves as a gateway to recovery that carries over to life after release. Additionally, sentenced inmates not presently on medication, but with a previous history of substance use disorder, may be eligible to start MAT prior to release. This can help them transition into long-term recovery and at a minimum, decrease the chances of a fatal overdose upon release.
When someone is released from custody, the Hampden County Sheriff's Office connects them with a health care provider in their community as part of its nationally recognized Public Health Model. As an extension of that, anyone on MAT is directly connected with an authorized and licensed MAT clinic wherever they live.
During the pandemic, as the availability of community-based treatment options fluctuated, MAT was a critical lifeline for people leaving the department's custody. Following a lawsuit filed to compel mass releases from jails across Massachusetts in light of the COVID-19 Pandemic, the state Supreme Judicial Court on April 3, 2020 ordered the Massachusetts Trial Courts to review certain individuals for presumptive release from custody.
Spontaneous releases spurred by this decision made release-planning difficult, according to MAT staff. But they adapted by treating any court appearance like a potential release date, coordinating community services to ensure if someone was released by a judge, they could continue on medication by the following day to avoid a lapse in treatment.
The program was recently audited by the National Commission for Correctional Healthcare and has been fully accredited with exemplary remarks.
Photos available for download and media use here.
About CODAC Behavioral Healthcare
CODAC Behavioral Healthcare, a non-profit organization founded in 1971, is Rhode Island's oldest and largest provider of outpatient services for opioid use disorder, other substance use disorders, and concurrent behavioral health challenges. With eight locations across Rhode Island, CODAC has attained Center of Excellence designations for each of its treatment sites. CODAC has done extensive work with individuals involved in the criminal justice system since 1994 and, in 2016, launched a program with the Rhode Island Department of Corrections (RIDOC) that was the first of its kind in the United States to screen all inmates for opioid use disorder and provide medication-assisted treatment (MAT) for those in need. Results from CODAC's RIDOC program have been studied and published, and the program has been recognized as "a model for all 50 states" by the Department of Justice, SAMHSA and multiple other national agencies. In addition, CODAC is now licensed in Massachusetts to operate an Opioid Treatment Program (OTP). For more information about CODAC, visit: http://www.codacinc.org
Media Contacts:
Bill Gordon (CODAC)
646-924-6146
billgordon37@hotmail.com
Robert Rizzuto (HCSD)
413-858-0022
robert.rizzuto@SDH.state.ma.us