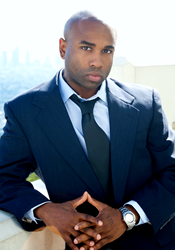 One of the most exciting things about HD-LV is that we emphasize that premium style doesn't have to be exclusive to just celebrities. HD-LV provides infinite ways to customize hats that can be as fashionable and as unique as a customer desires
LOS ANGELES, CA (PRWEB) October 09, 2013
HD-LV USA is proving that style and high-fashion can belong to anyone – and be just as unique as every customer that steps into its new store. On October 12, 2013, HD-LV, which stands for Highly Distinguished - Liquid Value, plans to make an impact at the Westfield Culver City mall at the fashion store's grand opening. HD-LV's blend of unique style and customer experience puts the young brand on the fast track to become one of pop culture's next sensations.
Since 2010, HD-LV, founded by young designer and entrepreneur Benjamen Janey, has carved a niche for itself in Los Angeles as an ultra-chic and hip destination for custom-tailored hats with unique designs that customers can choose. HD-LV tailors custom head wear from Trucker caps to Fedora-styled hats using high quality materials and a variety of paint colors. The hats are available in a multitude of sizes and can also be tailored for a custom fit.
HD-LV has modest beginnings as Janey, an East Coast native, relocated to Los Angeles and set up shop in Venice Beach – the internationally-known tourist hot spot – where his customized hat designs caught the attention of the Hollywood market, leading to media recognition on television shows such as Art Traveler, Fluid Artist and NewFacet TV. As his reputation expanded, Janey decided to grow his business as well, founding the umbrella corporation HD-LV Apparel Group, Inc. in 2010. HD-LV Apparel Group, Inc. includes HD-LV USA, a retail subsidiary aimed at a young, trendsetting and fashion forward consumer, comparable to Urban Outfitters or Forever 21, and HD-LV Apparel Resources, a wholesale operation responsible for placing HD-LV branded goods in key major department stores worldwide.
"One of the most exciting things about HD-LV is that we emphasize that premium style doesn't have to be exclusive to just celebrities. HD-LV provides infinite ways to customize hats that can be as fashionable and as unique as a customer desires," said Janey.
In addition to being an aspiring fashion mogul, Janey is also a music aficionado who flexes his creative mind in the studio, and always has relied on music for both inspiration and expression for his life. He is currently a published Songwriter through Platinum Writer/Producer Allan Eshjuis, BMI known for 2010 Billboard #1 hit song "Evacuate The Dance Floor".
As HD-LV continues to build momentum and gain notoriety in the fashion and business world, Janey intends to continue building investment for expansion of HD-LV USA retailers throughout Westfield Shopping Centers – who have properties in Australia, New Zealand, London and the US.
"HD-LV has the potential to create a lasting global impact on pop culture in ways never done before. This philosophy is what has driven me since day one and will continue to be the focus of our brand," Janey added.
For more information about HD-LV USA, visit http://www.hdlvusa.com. Additional information about Founder, CEO and Designer Benjamen Janey can also be found at http://www.benjamenjaney.com. To follow HD-LV on social media, visit facebook.com/hdlvusa and twitter @hdlvapparel or @benjamenjaney
For Media Inquiries or Interviews, please contact YM & Associates PR | Marketing | Branding at YMoralesY(at)YM-PR(dot)com or call 949-244-9769.
Yvette Morales
YM & Associates
PR | Marketing | Branding
California | New York
Phone: 949.244.9769 | 310.499.0906 Fax
Email: YMoralesY(at)YM-PR(dot)com
http://www.YM-PR.com
@YMTheBevHillsPR