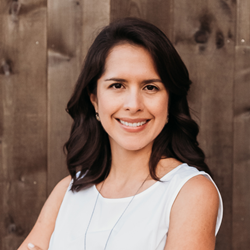 We know how to make that Wine Country dream and lifestyle achievable for our clients, even when it feels out of reach
HEALDBURG, Calif, (PRWEB) November 01, 2022
Top Healdsburg agent Tatiana McWilliams announced today the launch of her new brand, Live Wine Country, a real estate company composed of local professionals who value their deep connections to the community.
Healdsburg and the towns around it have always been known to create, support, and value local businesses, and help transform them into nationally known brands. So, with the influx of so many big-box real estate brokerages, McWilliams felt it was time for Sonoma County to have its own homegrown real estate company. Live Wine Country will be a brand steeped in the regional culture and a home for dedicated agents looking for a more personalized, local feel. Tatiana hopes to build a larger team of like-minded professionals that possess the same expansive, almost intuitive, market awareness that she has.
McWilliams has been selling California real estate for 13 years, generating $25 million in annual sales as a solo agent and a lifelong volume of more than $230 million. She was successful both at Sotheby's and Compass, and she has consistently ranked among the top agents in Healdsburg. In 2022, she and her team were ranked among the top 1.5% of agents in the United States by RealTrends + Tom Ferry The Thousand, as featured in The Wall Street Journal.
Among McWilliams' talents is the ability to see even the most neglected property in a primely finished state. Her vision for "what can be" allows her to market properties uniquely and present them to the market effectively. McWilliams is known for her deep involvement in real estate development projects, spec-home building projects, and construction background. She has been instrumental in guiding her investor clients through their development projects and guiding her residential clients with their personal home improvement needs. Her vision, quick thinking, and negotiation skills make her stand out from the rest.
"My team and I live and breathe Wine Country every day, and we want to help clients do the same," said McWilliams. "We know how to make that Wine Country dream and lifestyle achievable for our clients, even when it feels out of reach."
McWilliams also announced that Live Wine Country had partnered with Side, a top real estate technology company, to ensure her firm will remain on the cutting edge of the evolving real estate market while continuing to deliver premium services to its clients. Side works behind the scenes, supporting Live Wine Country with a one-of-a-kind brokerage platform that includes proprietary technology, transaction management, branding and marketing services, public relations, legal support, lead generation, vendor management, infrastructure solutions, and more. Additionally, Live Wine Country will join an exclusive group of Side partners, tapping into an expansive network from coast to coast.
"Side helps me achieve my lifelong dream of having my own brand by providing me with the agent and team-building support I need," said McWilliams. "In turn, my team will have more time and freedom to provide Live Wine Country clients with personable, dedicated service."
About Live Wine Country
Live Wine Country believes real estate is a lifestyle, and its agents move mountains — and vineyards — to help clients find their slice of the Wine Country. The company is steeped in the regional culture and will be a home for dedicated agents looking for a more personalized, local feel. McWilliams and the Live Wine Country team are determined to unlock access to Wine Country for every Sonoma County buyer and seller. It is headquartered at 445 Center Street in Healdsburg, California. For more information, visit http://www.LiveinWineCountry.com.