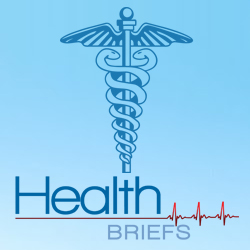 The health and wellness cable TV show takes aim at hypertension.
Coral Springs, FL (PRWEB) March 03, 2016
Hypertension is on the rise and Health Briefs TV is devoting a segment on the topic.
The U.S. Centers for Disease Control reports that nearly 33 percent of American adults live with hypertension or high blood pressure. Thirty-four million people visit doctors' offices with complaints relating to hypertension, and in 2013, 30,000 people died from it. High blood pressure is a silent health menace due in part to people not knowing they have it. There are several causes for it: inactivity, poor diet, obesity, older age, and genetics. The health and wellness cable TV show takes aim at hypertension in a segment scheduled to be presented via regional and national cable television networks soon.
The Health Briefs TV show explores the emerging technologies, progressive treatments, revolutionary people, and innovative healthcare options that are all part of the global health industry. It explores topics relating to the health and medical fields and offers valuable information about the diagnosis, treatment and prevention of many common ailments. The show's producers take pride in sharing up-to-date, valuable information about new procedures, prevention tips and outstanding businesses. It also features interviews with innovative health and medical professionals in the industry.
The program is hosted by Kevin Harrington. It is headquartered in South Florida and films on location throughout the United States and Canada. It is broadcast on most regional and national cable television networks. The show is a proud leader of quality, educational programming. It is produced in part by Anthony DiMellio, Melissa Leibowitz, and Rob Marshall. Join the fans and the show's staff on popular social sites to discuss and comment on stories of the day. Learn more about Health Briefs TV on Facebook, Google+, Pinterest and health-briefs.com.