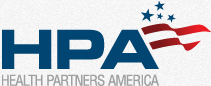 Birmingham, Alabama (PRWEB) August 06, 2013
Health Partners America has recently come out with updates to their Private Exchange Broker Blueprint, a tool that better prepares insurance professionals to understand Obamacare, and prepare themselves to help individuals and employers secure the best health care plans quickly and easily using defined contributions and/or private exchanges.
With all the changes in the world of health insurance, America's employers need highly educated agents to help them navigate the new hurdles and roadblocks being thrown in their direction. Health Partners America has provided a tool aimed at agents to do just that: the Private Exchange Broker Blueprint.
The new updates to the Private Exchange Broker Blueprint make this tool invaluable to those agents aiming to make a difference.
Suggestions and feedback received from current members were used to develop the updates. Login remains the same, but upon entering the members' area, there is now access to an easy-to-understand roadmap for navigation through all Private Exchange Broker Blueprint materials. This roadmap helps members discover what they need and when they will need it.
There is also an added search option to find needed items more easily. There are new "Ready to Sell" and "Agent Education" pages with tutorials, and an archive to locate necessary materials. New selling materials such as flyers and presentations are available for brokers to help sell to employers.
Health Partners America plans to continue updating their materials to keep their agents ahead of their peers in the insurance industry.
ABOUT HEALTH PARTNERS AMERICA
In addition to pioneering Private Exchanges, Health Partners America delivers an end-to-end sales and benefits methodology with presentation and implementation tools that teach financial professionals how to understand and profit from the changes health reform brings. For more information, visit http://www.healthpartnersamerica.com.
###