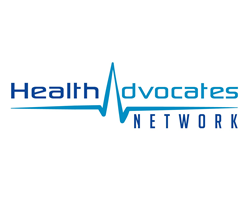 "We are very pleased with the investor enthusiasm in our first private placement for Health Advocates Network."
BOCA RATON, Fla. (PRWEB) July 20, 2020
Health Advocates Network Holdings Corp., a provider of quality staffing solutions to healthcare systems nationwide, today announced its successful completion of its first-round equity raise, including co-investment by management, in excess of $7,000,000. The equity raise was twice upsized due to strong investor interest and was still significantly oversubscribed.
The results of the company's capital raise are a continuation of the successes the company's management team has enjoyed in prior healthcare staffing start-ups, including Medical Staffing Network, which launched in 1998, and Accountable Healthcare Staffing, founded in 2012. "We are very pleased with the investor enthusiasm in our first private placement for Health Advocates Network," stated Kevin Little, Chairman, CEO and co-founder of Health Advocates Network. "While investors in this management team have earned healthy returns on their investments in our start-up ventures over the past twenty-five years, to receive such overwhelming support in a challenging economic environment is extremely gratifying," added Eddie Albert, co-founder and Director of Mergers & Acquisitions. "Now it's time to put this growth capital to work."
Health Advocates Network is focused on consolidating the highly fragmented non-clinical healthcare staffing space. The company began servicing clients in February of this year as a trusted partner in the delivery of much needed essential workers to healthcare facilities. "The operating performance of our first branch has far exceeded our expectations," added Kevin Little. "Our strategy remains unchanged from prior ventures – execute on an aggressive acquisition agenda to achieve critical mass while growing organically by building de novo offices in key markets." The company is scheduled to close on its first acquisition later this quarter.
About Health Advocates Network
Health Advocates Network is led by experienced and respected health care staffing executives driven to propel the organization to become one of the most successful staffing companies servicing healthcare clients. The company is built on a foundation of excellence, guided by its core values of quality and career advocacy. Health Advocates Network is headquartered in Boca Raton, Florida.
For more information about Health Advocates Network, visit http://www.hanstaff.com.