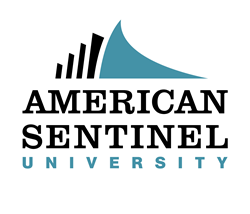 American Sentinel is honored to recognize the efforts of nursing leaders, like Lynda Steinbach, who tirelessly work to make a difference in their community.
AURORA, Colo. (PRWEB) June 09, 2015
American Sentinel University and the Colorado Hospital Association (CHA) recently named Lynda Steinbach, RN, BSN at Grand River Health CHA as the April Colorado Health Care Stars Award Winner recognizing Steinbach as an exceptional health care professional.
Colorado Health Care Stars is a new statewide health care professional award recognition program sponsored by American Sentinel University and CHA. The program was launched in February 2015 to acknowledge clinical professionals in Colorado who exceed expectations in the delivery of health care.
Steinbach, an Education Coordinator and Emergency Preparedness Director, has been at Grand River Health for 16 years and during that time she has demonstrated a passion for high-quality care.
In the past two years, Steinbach worked with the local EMS to develop an innovative education program that taught CPR to 1363 members of the community. Prior to implementing this project, in 2012, 25 percent of cardiac arrest patients who arrived in Grand River's Emergency Department had bystander CPR. In 2014, the rate was 100 percent.
Also, Steinbach helped facilitate an active shooter drill that includes 154 participants across two counties and several key stakeholder groups.
"Lynda is constantly looking for grants and other means to enhance the nursing education programs at Grand River. She constantly shares new and innovative ideas when challenged with resolving problems or educational needs," says Erin Muck, Chief Nursing Officer at Grand River Health CHA. "In the past year, she has obtained multiple learning opportunities for our nursing staff and is responsible for organizing very complex skills days for nursing twice a year to support evidence-based care and quality improvement and truly is a nursing leader that exceeds all expectations in the delivery of patient care."
Nominate The Next Colorado Health Care Stars Winner
Nominate an exceptional clinical professional. Complete the nomination submission form at http://www.chacareercenter.com/Employers/Employer-Items/Colorado-Healthcare-Heroes.aspx
Each month CHA draws from the pool of nominees and chooses an individual that will be featured the following month on the CHA Career Center website, receive a $100 Visa gift card courtesy of American Sentinel University and be entered into a drawing at the end of the year for a monetary scholarship toward an accredited health care certificate or degree at American Sentinel University.
"American Sentinel is honored to recognize the efforts of nursing leaders, like Lynda Steinbach, who tirelessly work to make a difference in their community," says Chris Wolfe, director of program management at American Sentinel University.
Learn more about American Sentinel University's online degree programs at http://www.americansentinel.edu/nursing or call 866.922.5690.
About American Sentinel University
American Sentinel University delivers the competitive advantages of accredited online degree programs in nursing, informatics, MBA Healthcare, DNP Executive Leadership and DNP Educational Leadership. Its affordable, flexible bachelor's and master's nursing degree programs are accredited by the Commission for the Collegiate Nursing Education (CCNE), of One Dupont Circle, NW Suite 530, Washington, D.C., 20036. The DNP program is accredited by the Accreditation Commission for Education in Nursing (ACEN) of 3343 Peachtree Road NE, Suite 850, Atlanta, Ga., 30326. The university is accredited by the Distance Education and Training Council (DETC), of 1601 18th St., NW, Suite 2, Washington, D.C. 20009. The Accrediting Commission of DETC is listed by the U.S. Department of Education as a nationally recognized accrediting agency and is a recognized member of the Council for Higher Education Accreditation. For required student consumer information, please visit: http://www.americansentinel.edu/doe
About the Colorado Hospital Association
The Colorado Hospital Association (CHA) represents 100 member hospitals and health systems throughout Colorado. CHA partners with its members to work towards health reform and performance improvement, and provides advocacy and representation at the state and federal level. Colorado hospitals and health systems are committed to providing coverage and access to safe, high-quality and affordable health care. In addition, Colorado hospitals have a tremendous impact on the state's economic stability and growth, contributing to nearly every community across the state with 72,000 employees statewide.
# # #