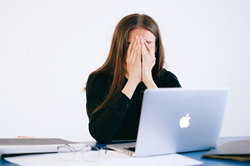 The crisis in healthcare affordability began long before the pandemic. In an industry whose revenues are driven by patient choice, policy makers and healthcare providers must find a way to bridge the gap between what patients need and what they can afford. - Kevin Fleming, CEO, Loyale Healthcare
LAFAYETTE, Calif. (PRWEB) August 26, 2020
In "U.S. Health Insurance Coverage in 2020: A Looming Crisis in Affordability", The Commonwealth Fund shared findings from their biennial survey of adults aged 19-64 about their healthcare coverage. The survey interviewed 4,272 adults over a period of several months, beginning on January 14, before the pandemic outbreak, and concluding on June 4, more than two months into the outbreak and subsequent economic displacement.
Analysis of the survey's findings found that, "despite the severity of the pandemic and the abrupt disruption in economic activity beginning in March, the survey did not find statistically significant changes in coverage from the last time it was conducted in 2018. But it does show a persistent vulnerability among working-age adults in their ability to afford coverage and healthcare that could worsen if the economic downturn continues.
We would argue that for many Americans, the crisis in healthcare affordability began a long time ago - well before the pandemic and its ensuing economic calamity. In a three trillion-dollar industry whose revenues are increasingly driven by patient choice, policy makers and healthcare providers must find a way to bridge the gap between what patients need and what they can afford.
For the purpose of the survey, the definition of "underinsured" accounts for an insured adult's reported out-of-pocket costs over the course of a year, not including premiums, as well as their plan deductible. These actual expenditures and the potential risk of expenditures (the deductible) are then compared with household income according to a varying schedule based on income. For Americans living above 200 percent of the federal poverty level, out-of-pocket costs for care and deductibles amount to 10 percent or more of household income.
The makeup of the un- and under-insured population is diverse, and its numbers have grown because of COVID-19. Uninsured rates are worse for people of color, small business workers, people with low incomes and young adults. More than one-third of Latino adults, workers in small businesses (less than 10 employees) and adults with low incomes were either uninsured when surveyed or spent some time uninsured in the past year. Alarmingly, one quarter of adults in employer-sponsored plans are underinsured. People who bought their own plans on the individual market, either directly from an insurer or the ACA marketplaces, were underinsured at the highest rates. Many compelling statistics support our argument that healthcare is already experiencing an affordability crisis well before the crisis began.

The share of deductibles of $1,000 or more has doubled since 2010, growing faster than income.
More than 43 percent of working-age adults had inadequate health insurance when the COVID-19 pandemic hit (since then millions have lost employer-sponsored health benefits).
Twelve and a half percent of workers were uninsured.
Nine and a half percent experienced a gap in coverage the preceding year.
Twenty one percent were under-insured.
Half of adults who were uninsured or spent any time uninsured reported problem paying bills.
Twenty five percent of people who were continuously insured and not under-insured also reported problems paying.
Black workers were significantly more likely than whites to report problems paying (45% vs. 35%).
Among those who reported problems paying, 37% exhausted their savings, 40% lowered their credit ratings, 26% were unable to afford basic necessities, 20% delayed education or career plans and 3% declared bankruptcy.
Healthcare's affordability crisis has been well documented from a wide variety of perspectives. Research published last year by the Gallup organization in partnership with West Health, titled "Millions in U.S. Lost Someone Who Couldn't Afford Treatment" describes in stark terms the gravity of the problem. Gallup conducted a survey of 1,099 U.S. Adults across all fifty states between Sept. 16-30, 2019. Among many sobering statistics, Gallup analysts calculated that:
Thirty-four million adults know someone who died after not getting treatment.
Fifty-eight million adults report inability to pay for needed drugs in past year.
Nonwhite adults are more than twice as likely to know someone who died because of an inability to pay (20.3% vs. 9.6%).
The reality of the crisis is supported by another research project, this one conducted by ValuePenguin, a division of lendingtree. In analysis titled "83% of Americans believe there is a Healthcare Affordability Crisis on our hands," analysts surveyed a national sample of American healthcare consumers to "understand people's true feelings on the healthcare issue that is center stage for political debate and gain additional insight into the true priorities of Americans." Their analysis reported that four in five Americans feel as though the country is currently in a healthcare affordability crisis.
The list goes on. A simple search using the term "healthcare affordability" yields pages of research, analysis and opinion going back years. But the outcome of all this research and analysis is the same. Stated simply - for tens of millions of Americans, cost is a barrier to care. That barrier has led to poor health outcomes, especially for vulnerable populations, and to deteriorating financial well-being. And these poor financial outcomes haven't only affected consumers of healthcare, they have challenged healthcare providers too.
None of this should come as a surprise. The affordability of healthcare has been a prominent issue in the minds of Americans for years. Rising premiums, high deductibles and co-pays, high prescription drug costs and more have inspired new legislation and regulation, with much more on the way. As a result, innovative healthcare providers have adapted systems to improve efficiencies and better engage with a financially-challenged consumer base.
We addressed this important operational and financial phenomenon in an article titled, Healthcare's Strategy for Patient Engagement & Patient Payments: If Hospitals Don't Drive, Regulators Will." Addressing healthcare industry executives and policy makers, our analysis distilled regulatory and industry activity to identify best practices for health systems, hospitals and other healthcare providers determined to lower the cost barrier to care and improve provider financial performance - two conditions that we believe are imperative to the health of the industry and the consumers it serves.
In the article, we elaborated on the U.S. Department of Health and Human Services' (HHS) ongoing efforts to force the industry toward a more consumer-friendly model. Quoting Selma Verma, the Administrator of the Centers for Medicare and Medicaid Services (CMS, an agency of HHS), who said in a speech that "The status quo is simply not sustainable…This administration in guided by four pillars; empowering patients, increasing competition, realigning incentives and reducing barriers to value-driven care."
With consumers struggling and regulators responding, healthcare providers have no choice but to find ways to do more, do it better and do it with less. For most, that means leveraging technology to reduce costs while narrowing the gap between them and their patients. Loyale Healthcare's Patient Financial Manager™ and Affordability Workbench™ are two examples. Purpose-engineered to enable robust, variable price transparency on an enterprise-wide scale, the system then offers up multiple patient payment scenarios. Importantly, these scenarios are customized to each patient, using data-driven consumer segmentation algorithms.
This technology helps Loyale clients across the country improve their patients' experiences and reduce the costs associated with delivering care, often by tens of millions of dollars or more annually. By embracing technology-enabled, consumer-centric models, these providers are gaining a competitive shield against the expanding footprint of upstart competitors like CVS Health, Walgreens Health and Walmart Health. Perhaps more importantly, they're taking important steps toward acknowledging - and doing something about - the financial suffering that too often accompanies the maintenance of their patients' health. Our people and technology are proud to be a part of that mission.
Kevin Fleming is the CEO of Loyale Healthcare
About Loyale
Loyale Patient Financial Manager™ is a comprehensive patient financial engagement technology platform leveraging a suite of configurable solution components including predictive analytics, intelligent workflows, multiple patient financing vehicles, communications, payments, digital front doors and other key capabilities.
Loyale Healthcare is committed to a mission of turning patient responsibility into lasting loyalty for its healthcare provider customers. Based in Lafayette, California, Loyale and its leadership team bring 27 years of expertise delivering leading financial engagement solutions for complex business environments. Loyale currently serves approximately 12,000 healthcare providers across 48 states. Loyale is proud to have an enterprise-level strategic partnership with Parallon which includes the deployment of Loyale's industry leading technology at all HCA hospitals and Physician Groups.