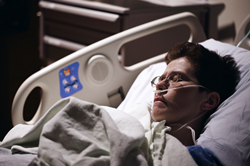 For healthcare leaders, any doubts about the future of healthcare consumerism should now be set aside so the important work of meeting patients where they are financially can begin. - Kevin Fleming, CEO, Loyale Healthcare
LAFAYETTE, Calif. (PRWEB) January 06, 2021
The pandemic stimulus and government funding bill approved on Dec. 27 is a massive 5,600-page, $2 Trillion bill with far-reaching implications for Americans everywhere. For health systems and hospitals, one of the bill's provisions may prove to be especially meaningful because it advances policy makers' intensifying efforts to protect vulnerable healthcare consumers. When viewed in a broader context, this healthcare-related legislation bodes well for healthcare consumers, but presents healthcare providers with some strategic imperatives that shouldn't be ignored.
According to reporting from NPR in partnership with Kaiser Health News, "The legislation itself was a bit of a surprise, coming after two years of debate that featured high-stakes lobbying by all who stood to gain or lose: hospitals, insurers, patient advocacy groups, physicians, air ambulance companies and private equity firms…A similar effort failed at the last minute a year ago after intense pressure from a range of interests, including those private equity groups."
In the end, the story reported, "no group got everything it wanted," but according to Zack Cooper, an associate professor of public health and economics at Yale, "it fundamentally protects patients from being balance-billed. That's a remarkable achievement." Balance billing, is defined by Healthcare.gov as "When a provider bills you (the patient) for the difference between the provider's charge and the allowed amount. For example, if the provider's charge is $100 and the allowed amount is $70, the provider may bill you for the remaining $30."
The bottom line, the NPR/Kaiser story says, is that "Patients may still be surprised by the high cost of health care overall. But they will now be protected against unexpected bills from out-of-network providers." When the law goes into effect in 2022, "consumers won't get balance bills when they seek emergency care, when they are transported by an air ambulance, or when they receive nonemergency care at an in-network hospital but are unknowingly treated by an out-of-network physician or laboratory. Patients will pay only the deductibles and copayment amounts that they would under the in-network terms of their insurance plans."
Exactly how payers (insurers) and providers will negotiate what is billed and paid for out-of-network services is described in some detail by the bill, which includes a requirement for an independent dispute resolution process with a third party-arbitrator if the two parties are unable to negotiate a payment amount in 30-days. The terms for these negotiations exclude the use of providers' "billed charges" and the use of Medicare/Medicaid reimbursements, moderating extremes at the high and low ends of the healthcare billing spectrum.
For healthcare providers, it's easy to get wrapped up in the particulars of this legislation. But that risks missing the much bigger picture. The prices that Americans pay for healthcare have become so important that Congress felt compelled to take bipartisan action in the midst of a national health and economic emergency. This particular bill addresses the most egregious of healthcare billing practices, but there is a lot of legislative activity waiting in the wings at the state and federal level to address others.
For health systems and hospitals, the writing has been on the wall for some time. Healthcare executives who have considered the intentions of legislators, regulators and consumers have been forced to conclude that they must find ways to make the cost of care more transparent. Just as important, they must also help prospective patients understand, manage and afford the care they need.
Legislators at the state and federal level have taken a growing interest in healthcare costs precisely because their constituents are in trouble. The growing cost of care over the last two decades coupled with patients' increased out-of-pocket expenses have effectively put care out of reach for millions of Americans and left millions more in financial or medical distress. Consequently, more than eight hundred bills addressing the topic have been introduced in Congress this session alone, according to Congress.gov.
The executive branch has also gotten into the act, as evidenced by the Department of Health and Human Services' (HHS) continued efforts to promote healthcare consumerism. Just this fall, HHS, along with the Dept. of Labor and the Dept. of the Treasury issued a final rule on price transparency, "helping to ensure Americans know how much care will cost in advance and allowing them to make fully informed and value-conscious decisions." According to Seema Verma, the administrator of HHS's Centers for Medicare & Medicaid Services (CMS), "Price transparency puts patients in control and forces competition on the basis of cost and quality which can rein in the high cost of care."
We analyzed this accelerating regulatory trend a little over a year ago in an article titled Medicare's Price Transparency Rules Alone Don't Deliver What Patients Need – A Patient-First Approach Does. In that article, we elaborated on the proposed rule changes from CMS, whose final version is scheduled went into effect on January 1, 2021 (surviving a last-minute court challenge to delay). While we applauded the agency's intentions to offer healthcare consumers access to prices for certain healthcare services, we asserted that the new price transparency rules "will do little to provide consumers with the useful information patients really need…information and tools that empower the consumer to make better informed decisions about their care and its costs."
To assist policy makers and health system leaders, our analysis included a list of Five Requirements for Authentic Patient Financial Engagement and CMS Transparency Compliance. Those five items include:
1. Present upfront cost estimates for the anticipated course of treatment and all associated expenses, including pre-service insurance eligibility so a reliable out-of-pocket estimate is also presented.
2. Offer multiple payment options to address patient affordability. The Loyale Affordability Workbench, for example, offers provider-configured options that may include discounts for prompt or upfront payments; short-term interest free financing; or longer-term payment plans funded by third party lenders with a reputation for client care.
3. Interactive self-service options with secure personalized experiences that measure up to the best online experiences consumers have with trusted brands like Amazon, Apple, Zappos and other industry leaders. This is the new standard by which providers will be measured.
4. Personalized, contextual digital communications that honor each patient's preferences and behavior. For some providers up until recently, every patient with an unpaid balance became little more than a number – a balance to be collected. In an industry dedicated to health and well-being, no provider can hope to compete without engaging in the financial dimension of patient care.
5. End-to-end data analytics – so providers have the information they need to make evidence-based decisions about their patient pay portfolios and manage for success, both as care givers and as enterprise operators.
These five consumer-centered capabilities align with patient preferences as indicated by the Deloitte 2020 Survey of U.S. Health Care Consumers, whose findings show that, "In many ways consumers are taking charge of their health more than ever before. They are learning about their health risks, communicating with their doctors in new and different ways, and changing their attitudes about data privacy."
These trends in consumerism were talked about for years but remained muted. The COVID-19 pandemic has acted to amplify and accelerate them in ways no one could have predicted. Driven by consumers' financial distress, exploding acceptance of telehealth and other virtual care delivery channels, and an ever-expanding number of less expensive, more convenient care delivery alternatives like CVS or Walgreens, consumers are increasingly demonstrating a historic willingness to search for and select the provider whose price and quality is best suited to their needs.
To us, it seems strikingly clear that Congress has healthcare consumers' backs. By passing bipartisan federal legislation to ban surprise medical bills in the midst of a national health and economic emergency, these federal legislators have joined with the administration and their counterparts at the state level to throw their support behind a more transparent and affordable U.S. healthcare system. For healthcare leaders, any doubts about the future of healthcare consumerism should now be set aside so the important work of meeting patients where they are financially can begin. For many health systems, we're privileged to be a part of that effort.
Kevin Fleming is the CEO of Loyale Healthcare
About Loyale
Loyale Patient Financial Manager™ is a comprehensive patient financial engagement technology platform leveraging a suite of configurable solution components including predictive analytics, intelligent workflows, multiple patient financing vehicles, communications, payments, digital front doors and other key capabilities.
Loyale Healthcare is committed to a mission of turning patient responsibility into lasting loyalty for its healthcare provider customers. Based in Lafayette, California, Loyale and its leadership team bring 27 years of expertise delivering leading financial engagement solutions for complex business environments. Loyale currently serves approximately 12,000 healthcare providers across 48 states. Loyale is proud to have an enterprise-level strategic partnership with Parallon which includes the deployment of Loyale's industry leading technology at all HCA hospitals and Physician Groups.