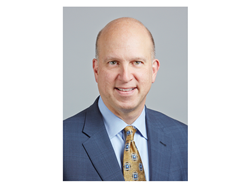 "DataOceans has developed a world-class customer communications management platform...to increase customer loyalty and long-term growth. I'm excited to be joining the board and working with a leadership team that is dedicated to getting customer communications right."
ATLANTA (PRWEB) December 01, 2020
DataOceans, a leading customer communications management (CCM) platform, today announced that Mark Williams has joined its Advisory Board.
A healthcare leader with over three decades of experience, Williams' roles have included delivering direct patient care, leading the strategy and execution of complex business issues, and passionately serving the nation's largest health care companies.
As a leader at PricewaterhouseCoopers (PwC) Health Industries practice, Williams grew the firm's business, improved service quality and expanded the depth and breadth of service offerings. As a senior Partner, he developed and led a new healthcare service business, setting strategy and new product development. While a member of the PwC health services leadership team, he led the firm's business across the 106 million member Blue Cross Blue Shield system, consisting of over 41 clients.
"Mark has extensive experience leading large teams serving some of the largest corporations in the country," said DataOceans' founder and CEO Larry Buckley. "He will be a valuable addition to our Advisory Board, helping us navigate as we continue to expand into healthcare and other industries."
Prior to his time at PwC, Williams served health industries clients with KPMG and was part of a leadership team that built and rapidly scaled a risk, regulatory and litigation support services practice. He also was an Executive Director at the nation's largest Blue Cross Blue Shield Plan, leading its Midwest senior markets segment, managing the contracting and performance of a provider delivery system for one of its largest Midwest managed care markets, and performed roles related to mergers and acquisitions. This was all preceded by providing direct patient care in multiple specialty areas in a large academic tertiary care center.
About his appointment to the advisory board Williams stated, "DataOceans has developed a world-class customer communications management platform that enables healthcare payers, financial services organizations and others to increase customer loyalty and long-term growth. I'm excited to be joining the board and working with a leadership team that is dedicated to getting customer communications right."
The DataOceans Oceanus platform enables organizations to unlock customer data from existing systems to create and deliver highly personalized and compelling communications. It facilitates enhanced customer interactions that increase loyalty and long-term growth while driving cost-efficiencies. The platform has been adopted by over 150 customers and has a customer retention rate of 98%.
About DataOceans. DataOceans delivers a fully integrated and comprehensive CCM platform built for communications and revenue lifecycle management, where business rules can be applied to deliver agile and consistent communications, including billing statements, compliance notifications, and marketing promotions, across distribution channels that include print, online, interactive PDF and mobile. DataOceans enables clients to transform how they engage with customers, innovate how they do business, and simplify their technology landscape. For more information, visit https://www.dataoceans.com or follow us on LinkedIn at https://www.linkedin.com/company/dataoceans/