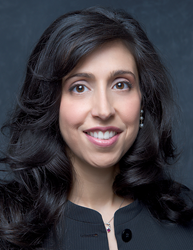 Rising research costs have a major ethical impact on the legal, regulatory and medical communities.
New York, NY (PRWEB) March 09, 2014
Linda A. Malek, Chair of the Healthcare Practice at Moses & Singer LLP participated in a panel on "The Rising Cost of Cancer Drugs and Cancer Research" at the New York City Bar Association on March 6, 2014. The program was sponsored by the Bioethical Issues Committee and moderated by renowned bioethicist Arthur Caplan, Ph.D of New York University Langone Medical Center.
The panel aimed its discussion at the legal, bioethical and medical issues triggered by the rising costs of cancer drugs and related research, addressing questions such as: Does "excessive regulation" protect patients or impede medical progress? Do hospitals have a legal right to refuse prohibitively costly drugs? Will personalized medicine and new information about the human genome spur drug development in coming decades?
Ms. Malek discussed how medical non-profits, foundations, and academic medical centers are beginning to work synergistically with pharmaceutical companies to create new pathways for bringing cancer drugs to market more quickly and efficiently. She also talked about the potential of the Patient-Centered Outcomes Research Institute, authorized under the Affordable Care Act, for creating a wealth of information to enable patients and providers to be better informed in making decisions about treatment options in this context, using a comparative effectiveness analysis.
The panel further debated strategies that various stakeholders – patients, physicians, hospitals, pharmaceutical and biotech companies, and insurance companies – can use to provide patients with the highest levels of treatment while also promoting innovation and advancement in therapeutic cancer research.
Linda A. Malek is Chair of the Healthcare Practice at Moses & Singer LLP, a New York law firm founded in 1919, counseling prominent businesses and individuals in diversified commercial, professional and personal matters. Please visit the firm's website for more information about the Practice and for complete disclaimer information.