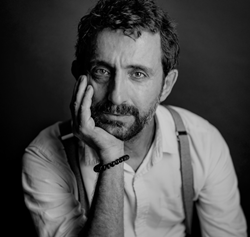 More than ever before, providers' recovery plans must call for patient-focused operating and financial models in order to win in the new, post-COVID-19 healthcare economy. - Kevin Fleming, CEO, Loyale Healthcare
LAFAYETTE, Calif. (PRWEB) May 06, 2020
Just about any way you slice it, the COVID-19 crisis has dealt healthcare a huge financial blow. Hospitals have been overwhelmed in New York and New Jersey, while in other parts of the country, beds have remained empty as elective surgeries and patient care deferrals have converged to create a perfect financial storm.
High costs for COVID-related treatments, insufficient revenue to offset those costs (even with the federal government's two separate relief payments) and the suspension of all nonessential services has led to reduced liquidity and growing balances from patients - many who are experiencing their own financial crises.
Healthcare providers, like most businesses in other sectors in a post-COVID environment, are likely to see a slow, halting return to normal. Some are already applying lessons learned from this harrowing experience to set the stage for a recovery characterized by resilience, innovation, new forms of collaboration and a focus on patients.
Patients will figure prominently in healthcare's transformation planning and financial recovery. More than any other entity in the U.S.'s complex matrix of healthcare stakeholders, patients will determine which healthcare providers and operating models will prevail in the months following COVID-19. Here's why…direct patient payments for deductibles, co-pays and other out-of-pocket expenses now represent more than a third of provider revenue. The rest of provider revenue is effectively determined by patient choice. More than ever before, providers' recovery plans must call for patient-focused operating and financial models in order to win in the new, post-COVID-19 healthcare economy.
These operating models will embrace and improve upon new systems and procedures that were employed or developed to improve patient care during the crisis. These include expanded remote care delivery using telehealth platforms and other "contactless" patient service channels. They will delve more deeply into leveraging analytics to drive more effective clinical, management and financial practices. Critically, a patient-first operating model will break free from outdated revenue cycle practices that were alienating patients even before the crisis began.
Just as the rapid adoption of telehealth platforms has proved to be a cost-effective way to deliver personalized healthcare at scale, the adoption of a digital patient financial engagement platform will offer a multitude of patient and provider benefits. These include:

Higher productivity from admissions, administrative, billing and collections staff - Enabled by automated, contactless, patient preclearance; intelligent workflows; digital patient outreach; patient self-service. Importantly, higher productivity will support improved employee morale and the ability to focus on higher value patient-facing services.
Patient financial transparency - Consumer and regulatory pressure to improve price transparency has taken a back seat since the crisis began, but this issue will be more important than ever as patients, payers and regulators work to overcome their own crisis-related financial difficulties.
Advanced Interoperability - A platform that seamlessly unites the patient's financial and clinical experiences from beginning to end, unifying transactions across the entire ecosystem, providing patients and providers with clear visibility into patient financial obligations and performance.
Patient affordability - Before the crisis even began, as many as half of Americans were avoiding care because they were unable to afford their out-of-pocket. Now, millions of those Americans are out of a job. And even when they do return to work, it will likely be months before they recover financially. For healthcare to thrive in the new healthcare economy, it must embrace a pricing and payment model that works with patients to deliver payment options like discounts, payment plans and financing that interact with patients to fit healthcare into household budgets.
Revenue improvement and opportunities for growth - By relying on technology to improve productivity, support patient personalization and self-service, and interact with patients to drive more affordable care, providers will reduce operating costs and drive better revenues. Further, a patient-friendly financial model will serve as a compelling competitive differentiator. This will be especially important as the appetite for alternative delivery settings grows.
As part of a provider's broader post-COVID recovery strategy, patient financial engagement will be an essential element of healthcare's transformation. This prediction is borne out by other crises, including the financial crisis of 2008-2009. The COVID-19 crisis is of course unprecedented in modern history. But, looking back at the financial crisis of 2008-2009, some clues about the market for healthcare services and the ways the industry will adapt to meet the market's expectations can be drawn.
In the first of a series of Forbes.com articles titled, "Before and After: FinTech Vs. Healthcare COVID-19 Crisis", author Stephanie MacConnell finds some parallels between the two events. Noting that the FinTech crisis led to widespread economic suffering and consumer dissatisfaction, she observes that "innovation came to the FinTech industry during a time of trial and strife. Innovation will come to Healthcare for the same reason."
The article points out that during the FinTech crisis, "most consumers didn't exactly understand what went wrong or how, (but their) distrust and resentment led to a market where "consumers…flocked to new competitors with attractive front-end experiences that promised they were different". The transition was lubricated by increasing access to wi-fi and smart phones, digital market channels that have since matured beyond imagining back in '08-'09. As we look beyond the current crisis, healthcare providers may find themselves more vulnerable to competing models than ever.
As providers and consumers of healthcare in the United States, our collective COVID-19 experience has set the stage for healthcare's transformation. That transformation will place demands on every stakeholder in the system - providers, the government, payers and patients. An article published recently by McKinsey & Company titled, "From "wartime" to "peacetime": Five stages for healthcare institutions in the battle against COVID-19", predicts that, "the next normal for healthcare will look nothing like the normal we leave behind."
The article defines these five discontinuous stages as follows:
1. Resolve - Moving beyond provider response to the immediate crisis, "many leaders are beginning to recognize the importance of planning for the complicated return stage…particularly as we remain vigilant against virus resurgence in the absence of a vaccine or treatment." Changes that will fundamentally change healthcare include, 1) the expectations and needs of individuals, 2) the combination of resilience and productivity demanded by funders of healthcare expenditure (patients and payers), 3) the ability to flex up and down capacity and shift care across modalities - including virtual health and 4) the promise of exponential improvement through technology and medical science.
2. Resilience - For healthcare providers with the foresight and financial circumstances to maintain liquidity and address solvency issues, the opportunity will exist to grow for sustainability. Emerging themes include: strategic acquisitions, capitalizing on moves toward digital therapies and care delivery and embedding advanced analytics in operations.
3. Return - Providers and payers (Medicare/Medicaid, insurance companies) will both play key roles. For providers, tending to a beleaguered workforce and an operation that assures non-COVID patients of safety are top priorities, then working with regulators to maintain crisis-driven changes where patient care was improved and appropriately generating financial reserves.
4. Reimagination - This phase begins by distilling and securing beneficial behaviors from the crisis such as remote and at-home care delivery. Then extending these learned themes into reimagination at a grand scale, e.g. a community, patient-centered model of healthcare and digitally integrated patient journeys. Critically, this phase addresses the core issues laid bare by the crisis, reforming the supply chain and focusing on social and behavioral drivers of health.
5. Reform - This phase contemplates how the relationship between government, businesses and individuals will change to ensure a more successful response to future public health events and long-term industry sustainability. These may include: the acceptance of new monitoring techniques; data interoperability (already a defined regulatory objective) as a renewed priority; strategic reserves of supplies and an improved supply chain; an emergency medical force; improved, multilayer response efforts; standardization of fragmented medical systems and heightened expectations of financial protection.
Here at Loyale, we're dedicated to helping health systems and hospitals optimize their financial condition by transforming their patients' financial experiences. We are convinced that the path forward will be defined by richer, more rewarding patient - provider relationships that consider every dimension of the care experience. That is a future we believe we can all get excited about.
Kevin Fleming is the CEO of Loyale Healthcare
About Loyale
Loyale Patient Financial Manager™ is a comprehensive patient financial engagement technology platform leveraging a suite of configurable solution components including predictive analytics, intelligent workflows, multiple patient financing vehicles, communications, payments, digital front doors and other key capabilities.
Loyale Healthcare is committed to a mission of turning patient responsibility into lasting loyalty for its healthcare provider customers. Based in Lafayette, California, Loyale and its leadership team bring 27 years of expertise delivering leading financial engagement solutions for complex business environments. Loyale currently serves approximately 12,000 healthcare providers across 48 states. Loyale is proud to have an enterprise-level strategic partnership with Parallon which includes the deployment of Loyale's industry leading technology at all HCA hospitals and Physician Groups.