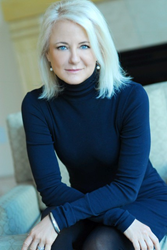 Woburn, Mass. (PRWEB) August 22, 2017
HealthcareSource®, the leading provider of talent management solutions for the healthcare industry, today announced that Virginia McFerran has joined its Board of Directors, effective this month.
A leader in healthcare technology for two decades, McFerran brings a deep expertise in all facets of healthcare data and analytics, from patient and financial metrics to payor and provider data. McFerran is President of Optum Analytics, a division of OptumInsight that designs and delivers innovative data and analytics solutions that improve care and eliminate costs. Previously, she led a variety of transformational initiatives ensuring HIMSS Stage 7 designation and the receipt of several awards for clinical and operational excellence as Chief Information Officer of UCLA Health, an organization consistently ranked among the country's top five health systems.
"As HealthcareSource continues to grow through innovation, acquisition and rapidly increasing client growth and adoption, we are expanding our already extensive healthcare talent management capabilities," said J.P. Fingado, HealthcareSource President and Chief Executive Officer. "Virginia will provide unique insight and experience to help guide our strategic direction around leveraging and utilizing data throughout the HealthcareSource Quality Talent SuiteSM. We are extremely pleased to add an industry leader with her breadth of experience to our team."
Prior to joining UCLA, McFerran was Chief Information Officer at Cornell Medical Center in New York City and held leadership positions at The Salk Institute and Microsoft. "I've been very impressed by the HealthcareSource team and its track record of helping its clients create a highly engaged, motivated workforce, leading to improved patient outcomes and strong organizational growth," said McFerran.
"The intersection of patient care and talent metrics is one that is full of potential for improved patient and financial outcomes, and it's largely unexplored," she continued. "HealthcareSource is in a unique position to discover new connections in the data that, in turn, can drive new talent strategies and best practices."
Also a Director of Douglas Emmett Inc., McFerran serves on the Board of the Dream Foundation. She has held Board positions at Trinity Health, the Hawaii Pacific Research Institute, and the UCLA Center for Translational Science Institute. She holds a Bachelor's degree from University of Georgia and a Master of Science from Seattle University.
About HealthcareSource
HealthcareSource® is the only comprehensive talent management suite designed specifically to support the healthcare talent ecosystem. Our software, services, content, and analytics enable more than 3,300 healthcare organizations and staffing agencies to ensure quality patient care by recruiting, retaining, and developing quality talent — both employees and contingent staff. HealthcareSource has been recognized for their award-winning healthcare talent management solutions, having earned the exclusive endorsement of the American Hospital Association (AHA).