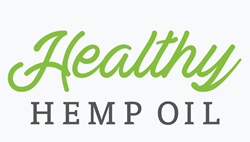 "While traveling on airplanes with CBD can often be a struggle, Healthy Hemp Oil wants to make it easier for people to understand exactly what those TSA guidelines are and how to meet their requirements
PHILADELPHIA (PRWEB) July 11, 2019
Healthy Hemp Oil, a company that offers supplements made from hemp, has recently created products in line with TSA guidelines for domestic airline flights.
Previously, all forms of marijuana were prohibited on flights. In May 2019, the TSA changed its guidelines to allow some forms of cannabinoid (CBD) oil and FDA-approved marijuana-based drugs, stating that, "Marijuana and certain cannabis infused products, including some Cannabidiol (CBD) oil, remain illegal under federal law except for products that contain no more than 0.3 percent THC on a dry weight basis or that are approved by FDA." While this specification opens up opportunities for CBD and marijuana-based products to travel, the TSA is still "...required to report any suspected violations of law to local, state or federal authorities." Depending on state laws, the police will choose whether or not to prosecute the traveling party.
CBD oils and products, as with all liquids and lotions, must still be placed in containers smaller than 3.4 ounces to be allowed on board a plane.
With the new travel opportunities presented by this change in guidelines, Healthy Hemp Oil has recently published a CBD travel guide to assist travelers with understanding these TSA requirements. Suggestions include using a travel-friendly spray or tonic, as well as bringing any required documentation for the product like a medical card or a note from a doctor.
"While traveling on airplanes with CBD can often be a struggle, Healthy Hemp Oil wants to make it easier for people to understand exactly what those TSA guidelines are and how to meet their requirements," said Brandon Nolte, CEO and Founder of Healthy Hemp Oil. "The travel guide we offer readers provides many tips for anyone wondering how to travel domestically with CBD products, and we're pleased to be able to provide customers with those products on our website in just a few clicks."
It is necessary to be cautious when taking any cannabis-infused product into an airport. Healthy Hemp Oil recommends that travelers research and understand the state laws for cannabis possession so that they can be better prepared for any hiccups that might arise. Taking the right precautions before travel can always ensure that problems will be limited in scope and scale.
To learn more about Healthy Hemp Oil's airplane-ready products and more about how to travel with CBD oil, visit their website at https://healthyhempoil.com.
About Healthy Hemp Oil
Established in 2014, Healthy Hemp Oil offers a wide range of CBD products for health and wellness. The company has made it a goal to empower customers to make the best decisions for buying and using CBD by providing an easy source for in-depth guides, news, and articles. All CBD products at Healthy Hemp Oil come from trusted brands, ensuring no toxins, pesticides, or other harmful additives. Visit https://healthyhempoil.com/ to learn more today.