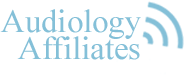 Brooklyn, NY (PRWEB) October 31, 2013
It can be hard to find quality information about hearing loss and hearing aids in Brooklyn NY. Brooklyn residents, especially those over 65, are often bombarded with advertisements and promotions which leaves them unsure who to trust. Audiology Affiliates felt there was a need to offer better, unbiased information to people suffering with hearing loss. In response, they create a brand new website featuring educational content on hearing loss, hearing aids, tinnitus and assistive listening devices. The new website is 100% educational. It offers in-depth answers to the questions that Brooklyn NY audiologists encounter most frequently and a blog section where the staff can update patients on new technologies, hearing loss treatment breakthroughs, and local events where they can learn more and ask an expert about their specific hearing problem.
Dr. Dennis Kisiel and the entire team at Audiology Affiliates are very excited about the launch of the new website and the role it can play in providing high-quality hearing care information to Brooklyn residents. They invite suggestions and comments for improving the website to make it the best resource possible.
About Dr. Dennis Kisiel, Ph.D
Dr. Dennis Kisiel is a highly experienced audiologist and hearing aid dispenser. Before receiving his Doctorate of Sciences in 1979 from the University of Memphis, Dr. Kisiel provided clinical services at Louisiana State University School of Medicine for two years and completed his dissertation on Tinnitus at Kresgee Research Institute of the South. For the next ten years, Dr. Kisiel served as a Director of Audiology, first at the Cleveland Speech and Hearing Center at Case Western Reserve University (1980-82) and later at the The Long Island College Hospital (LICH) in Brooklyn NY (1982-1990). In 1990, Dr. Dennis Kisiel became the owner of Audiology Affiliates in Brooklyn NY.
In 2008, Dr. Kisiel founded one of the few Tinnitus Diagnosis and Treatment Centers in New York City. He continues to be the only certified provider of the Neuromonics Tinnitus Treatment Program in Brooklyn. He is a Fellow-level member of the American Tinnitus Association. Throughout his career, Dr. Dennis Kisiel has authored numerous research publications, served as a university professor, and acted as consultant to the hearing aid industry and to the City of New York Public Health Programs.
About Audiology Affiliates
Audiology Affiliates serves Brooklyn, NY and its surrounding communities with a full range of audiology services including a complete range of diagnostic and preventative hearing services and hearing aids. Audiology Affiliates is committed to the continued development of their hearing aid professionals and to community education about hearing health topics. They offer regular Hearing Aid Open House programs to educate and inform Brooklyn residents about hearing loss and hearing aid technology. With over 39 years of experience, the licensed audiologist at Audiology Affiliates welcomes new and returning patients.
Contact:
Dr. Dennis Kisiel
http://kisielhearing.com
Audiology Affiliates
142 Joralemon St., Ste 6A
Brooklyn, NY 11201
(718) 530-0394