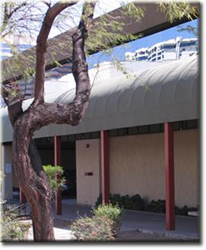 Phoenix, AZ (PRWEB) May 30, 2014
The National Hearing Test, a functional hearing test given by telephone and developed with National Institute of Health (NIH) funding, is a wonderful start in diagnosing hearing loss unilaterally or bilaterally. However, it is vital for all test participants to be aware of the limits of phone-based screenings and the benefits of a comprehensive in-office hearing test completed by an audiologist. The audiologists at Arizona Balance & Hearing Associates agree that getting the word out about the National Hearing Test is very important. Just as important is having local audiologists available in Phoenix to perform comprehensive hearing tests and offer individualized counseling for people who score outside the normal range on their screening.
Launched in May 2014, the National Hearing Test is currently free in honor of Better Speech and Hearing Month, but will normally cost $8 per person. The test screens for one specific type of hearing difficulty - the ability to distinguish speech from noise - known to audiologists as functional hearing. At the end of the test, the system immediately gives a score for each ear. The possible ratings are "Poor", "Slightly Below Normal" or "Normal". The recommendations given after the test lead test takers to local audiologists. The 'After the Test' page says, "If your results from the National Hearing Test were "marginal or below normal," you should make an appointment for a complete hearing evaluation by a certified hearing professional. Even if your results are in the "normal" range but you still have concerns about your hearing, we encourage you to seek a complete hearing evaluation as well."
The audiologists at Arizona Balance & Hearing Associates want to support Phoenix area residents by being the best local provider of professional hearing tests and advice about treating various forms of hearing loss. The audiologists are thrilled about the publicity that the National Hearing Test is generating for hearing impairment in America and encourage anyone who suspects a hearing problem to take the telephone-based test (especially during the complimentary testing period). As participation in the screening test increases, the need for local audiologists to give patient-specific treatment plans and advice will also rise. The hearing care team at Arizona Balance & Hearing Associates is excited about positioning themselves as a core provider of hearing testing and hearing loss treatment in Phoenix.
It is worth noting that to obtain reliable results from the National Hearing Test, a land-line (not cellular) telephone is needed. Test takers will also need the finger dexterity and coordination to key in over fifty numbers using the telephone's number pad. For anyone who already suspects hearing loss or may have difficulty completing the screening, the audiologists at Arizona Balance & Hearing Associates advise calling to schedule an in-person hearing test.
About Arizona Balance & Hearing Associates (ABHA)
Well established throughout the Greater Phoenix area and beyond, ABHA offers world class clinical services in hearing and balance (vestibular) testing, pediatrics, and neurodiagnostics. There are three A.S.H.A.-certified audiologists on site.
Founded back in 1995, Arizona Balance & Hearing operated as the outpatient Balance and Hearing Center on the campus of St. Joseph's Hospital and Medical Center. In January 2004, office expansion caused them to relocate across the street from St. Joe's. ABHA still enjoys a strong professional working relationship with St. Joseph's and the Barrow Neurological Institute, as well as the majority of Neuro-Otologists, Oto-Neurologists, Otolaryngologists (Ear, Nose and Throat), Internal Medicine practitioners and Pediatricians in the area.
Contact:
Dr. Dana Day, Au.D.
http://azbalanceandhearing.com
Arizona Balance & Hearing Associates
333 W. Thomas Rd., Ste 207
Phoenix, AZ 85013
(602) 281-4095