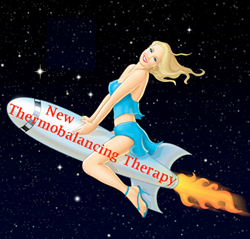 Dr. Allen's Device for Heart Treatment is a soft cotton vest with a natural thermo-element that improves blood circulation in the walls of coronary arteries.
London, UK (PRWEB) December 29, 2014
New statistical report of American Heart Association (AHA) looks at worldwide heart, stroke health. Health data compiled from more than 190 countries show heart disease remains the No. 1 global cause of death with 17.3 million deaths each year, and that number is expected to rise to more than 23.6 million by 2030. Fine Treatment recommends a natural approach to fight with cardiovascular disease by using Dr. Allen's Device for Heart Treatment for both men and women.
According to 'American Heart Association (AHA) Annual Statistical Update Report,' dated December 17, 2015, The American Heart Association gauges the cardiovascular health of the nation by tracking seven key health factors and behaviors that increase risks for heart disease and stroke. Life's Simple 7 are: not smoking, physical activity, healthy diet, body weight, and control of cholesterol, blood pressure and blood sugar. Goal: to improve the cardiovascular health of all Americans by 20 percent and reduce deaths from cardiovascular diseases and stroke by 20 percent, by the year 2020.
A recent article in Medscape, 'Heart Disease in Women Different than in Men?' dated December 29, 2015, points out that there are sex-specific differences in chest-pain characteristics (CPCs) symptoms among women and men but they are subjective, and the exact differences remain unclear.
At the same time, a study published by the JAMA Intern Med, February 2014, investigated differences in symptoms in 2,475 patients (796 women, 1,679 men) who presented at hospital emergency departments with acute chest pain between April 2006 and August 2012, and concluded: 'Differences in the sex-specific diagnostic performance of CPCs are small and do not seem to support the use of women-specific CPCs in the early diagnosis of acute myocardial infarction (AMI).'
Fine Treatment highlights that Dr. Allen's Device improves blood circulation in coronary artery naturally improving the condition of the heart muscle and relieving coronary heart disease symptoms in both women and men. Informative video shows the simplicity of use of Dr. Allen's Device for Heart Treatment, which is designed as a vest, http://youtu.be/fqGlgJAHYnM, and can be worn easily throughout the day and at night.
In contrast to all other heart treatment options, Dr. Allen's Device for Heart Care is free from side effects. The following video shows how a lady has survived a heart failure with the support of Dr. Allen's therapy: http://www.youtube.com/watch?v=d71eEYSgN2U.
"Dr. Allen's Device for Heart Treatment is able to prevent a heart attack and ultimate heart failure," comments Dr. Simon Allen. "Dr. Allen's Device is a soft cotton vest with a natural thermo-element that improves blood circulation in the walls of coronary arteries."
For details, please visit Fine Treatment at http://finetreatment.com/coronary-heart-disease-treatment-angina-relief/.
About Dr. Simon Allen and Fine Treatment:
Simon Allen, MD, PhD, Academician, member of the ATA, is a highly experienced medical professional. His specialty is in internal medicine. He has treated a wide range of chronic diseases, including patients after a heart attack, with kidneys problems, including kidney stones disease, prostate and spine conditions, as well as metabolic disorders. Fine Treatment ensures international availability of Dr. Allen's Devices for chronic prostatitis and BPH treatment, coronary heart disease, dissolving kidney stones, as well as upper and lower back pain and sciatica relief.