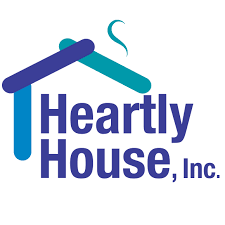 FREDERICK, Md. (PRWEB) August 19, 2019
In celebration of 40 years of service to victims and survivors and to raise awareness to issues that have stayed in the dark for far too long, Heartly House is proud to announce Rock The 40th, a new twist on the 'Walk a Mile in Their Shoes' annual event. To celebrate the 40th anniversary, this year's event has been transformed to include food trucks, craft beer, and a concert at Carroll Creek Amphitheatre.
Heartly House is also pleased to announce that in addition to being a participant, walkers can fundraise with their own teams that support them in the walk. There will also be prizes for both the top fundraising team and individual.
Walk registration is $40.00 for adults and $10.00 for full-time students and includes:

An easy stroll down Frederick's Historic Market Street to raise awareness and support Heartly House clients
A swag bag and t-shirt
Access to local craft breweries and food trucks
Music at the Carroll Creek Amphitheater from Freddie Long, Luna, and Chloe
For those who cannot participate in the Walk, concert-only tickets can be purchased for $5.00.
Schedule of Events
11:00 AM: Registration – Held at Carroll Creek Trellis – includes 'Old Goats' live music. Walkers will have hands stamped for free entrance into the concert. Non-walkers entry into the concert is $5 per person (ages 12 and under receive free admission).
12:00 PM: Walk Begins – Up Market Street to 4th Street and then looping back (using sidewalks).
1:00 PM: Concert at the Amphitheatre featuring Freddie Long, Luna, and Chloe
About The Need for Heartly House's Services:
Consider that 1 in 4 girls and 1 in 6 boys will be/has been sexually abused by the age of 18. Consider that 1 in 4 women and 1 in 14 men will be the victim of intimate partner abuse in their lifetime. Consider that the demand for clinical counseling increased by 40% last year.
For victims of sexual assault, domestic violence, human trafficking and child abuse, the journey to healing starts at Heartly House. Heartly House is the only organization in Frederick County, MD offering compressive support to victims and survivors including a 24-hour hotline, crisis intervention, group and individual counseling services, emergency shelter, medical accompaniment, legal representation and community education and outreach. Services are confidential and free of charge.