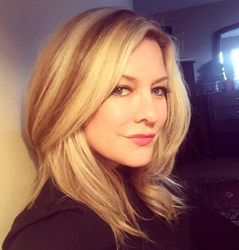 NEW YORK (PRWEB) August 23, 2019
Longtime airline passengers will freely express how the experience of flying has changed over the years, and not for the better. But ask a longtime flight attendant about her perspective on change and you'll get a mouthful in the form of a best-selling book about the trials and tribulations of those on the frontline of air travel.
Heather Poole, flight attendant and author of the best-selling book, "Cruising Attitude: Tales of Crashpads, Crew Drama, and Crazy Passengers at 35,000 Feet," recently went One-on-One with ExpertFlyer.com. During the interview, Ms. Poole shared some of her most bizarre, frustrating, and frightening experiences and explained how passengers can make air travel a pleasant one for themselves again, and everyone around them.
Ms. Poole began by explaining how quickly the airline industry has changed, in general, over the years, and how the responsibilities of a flight attendant have also changed, even year-to-year. "Twenty years ago, flight attendants were trained to serve caviar in first class without tapping a plate. Now we're taught martial arts to handle unruly passengers." While her comment was made tongue-in-cheek, it emphasized how difficult, and sometimes dangerous, a flight attendant's job has become.
Airline employees who experience real-life incidents share their thoughts and perspective as part of an ongoing training program at most major airlines. "We learn to 'read' people without being intrusive," she said, referring to how they handle passengers who appear somewhat suspicious. "The best way is to engage them in conversation. Maybe they got into an argument with a loved one or they are petrified of flying and not necessarily a threat to anyone. You can learn a lot in a few short minutes."
Changes in regulations have limited what flight attendants and other airline employees can do for passengers in certain situations and Poole highly recommends passengers come prepared with non-perishable snacks in their carry-on luggage. "Oftentimes minor things can escalate into larger ones when passengers are hungry and thirsty. I highly recommend that everyone has water and some type of food sustenance in the event they get stuck on the tarmac."
"The job of a flight attendant has changed in so many ways over the years and their responsibility for the physical well-being of their passengers is something that should be commended, and respected," said Chris Lopinto, president of ExpertFlyer.com. "Unfortunately, they bear the brunt of frustrated, uncomfortable, and hungry passengers, even though they are not responsible for any unpleasant circumstances."
Passengers looking for the secret to securing a better seat, Poole has two words for them: Be nice. "I know it sounds simple, but people are so wound up and angry that when somebody comes on board smiling and says 'hello,' there really isn't anything within my power I wouldn't do for them."
So, the secret to a pleasant flying experience includes manners, pleasantries, respect, and common courtesy. Huh. Who would have guessed?
To learn more, listen to ExpertFlyer's podcast with Heather Poole at ExpertFlyer's Blog. To learn more about Heather Poole and her experiences and escapades at 35,000 feet, visit her website where you can also check out her book, Cruising Attitude.
About Heather Poole
Heather Poole has worked for a major U.S. carrier for twenty years. Her first novel, Cruising Attitude: Tales of Crashpads, Crew Drama and Crazy Passengers at 35,000 Feet is a New York Times bestseller. Her work has also been published in The Best Women's Travel Writing 2010, Mental Floss, Los Angeles Times, CNN and Mashable. She has been referenced by, or has appeared on, Good Morning America, 20/20, CNN, HLN, Fox and Friends, Weather Channel, People Magazine, New York Times, Wall Street Journal, MSNBC, USA Today, and Frommers.com, to name a few.
About ExpertFlyer.com
Each month, ExpertFlyer's One-on-One blog goes face-to-face with the travel industry's leading decision makers to discuss and address topics relevant to many of today's business and frequent travelers.
ExpertFlyer.com was conceived and created by an eclectic team consisting of a veteran elite tier frequent flyer, an airline captain and corporate travel manager, and information technology professionals to deliver a 24/7 real time powerful air travel information service. The company provides its subscribers and corporate travel managers alike with a complete, concise and efficient way to access the ever-changing details of worldwide air travel information. For more information, please visit expertflyer.com.
Stuck in the middle seat again? Download the free Seat Alerts app from ExpertFlyer and get the window or aisle seat without hassle or frustration.