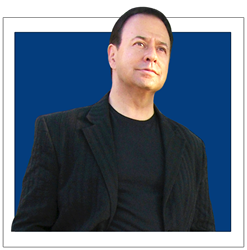 There is a generation hungry for what God is saying... and they will be Blockbusters!
Los Angeles, CA (PRWEB) April 29, 2014
Easter weekend brought out a trio of new mainstream releases, with Heaven Is for Real capturing 3rd place slightly behind The Winter Soldier, and with an estimated budget of merely $12 million the 3-day estimated total brought in $21.5 million.
On March 28th, 2014 at the first Prophetic 2014 "The Moment" evening Gary Zamora delivered the following prophecy - "The theaters will open up their houses to the word of the Lord between 2014 and 2016 and there will be a growth that will come out of the word of the Lord and people will say "I got saved". Now I know you have heard this, but I'm telling you, it is going to sound different because they are going to report it and before they can shut them up, it's going to be on the news "I got saved in there, something changed my life.""
TriStar played it smart and opened Heaven two days earlier to combat the heavy competition it was likely to face. The move worked. Religious audiences and mainstream audiences converged and the film grossed a five-day total of slightly over $28 million. Studios are beginning to take note that spiritual movies are the new "it" genre and more of those types of pics are already slated for the rest of this year.
Gary Zamora further states, "You will watch people with tears streaming down their face talking about what God is saying, not once, not twice, three times and then some. Because there is a generation hungry for what God is saying and they will be Blockbusters, do you hear me? They will be Blockbusters! They will rake in, not just money, but people because they are going to speak to their spirits and into their souls. The prophets of this generation are going to become creative in the arts."
Gary Zamora is a Prophetic Leader and Prophet who was born in the United States. He embodies the gift of prophecy and is an expert in situational psychology. When asked how he knows how to guide individuals so accurately, he often says "God has blessed me with the gift of knowing."
Gary's Licensed For A Godly Imagination product is now available and teaches how the imagination of God and man work together to eliminate confusion and empower you with the creative thoughts of God to define your purpose. "How much power does our imagination really have? What if your imagination was the real key to thinking like God, and if so, where does it all begin?"
Prophetic Alignment, LLC has developed various ways to deliver the message of prophetic insight through their products, programs, events and seminars. His live events titled "The Moment" takes place once a month. Gary Zamora delivers messages of divine truth and is called to reveal Gods will on Earth. His live radio program titled "Prophetic Edge" airs every Wednesday at 3:00 PM Pacific where he delivers explosive insight as to why the prophetic is so important and how to make it more effective than ever before in your personal life.