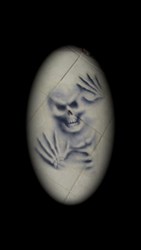 "Hedonism II Halloween will have you screaming for more and more. An event that brings the ghouls and goblins back year after year." stated Barnett Bailey COO
Palm Harbor, Florida (PRWEB) October 12, 2013
Go Classy Tours announced today line up of events for Hedonism II Hallowfest 2013 extravaganza including the Miss Hedonism anniversary party theme -" Phoenix Unleashed".
Located on the west end of the Island in Negril Jamaica, Hedonism II has a long standing reputation for wild parties and night life. The Mind, Body, Spirit & Soul are the mantra that have been the motto of the resort since its conception 32 years ago.
Hedonism II is know for its Nude Beach, Nude Pools & Hot Tubs, Nude Beach Bar and Nude Beach Grill and is an All-Inclusive Clothing Optional Resort. "Nudist and Lifestyle clients alike love this week for the excitement and variety of extra events," stated Barnett Bailey COO for Go Classy / Caribbean-Hideaways. "Hedonism II Halloween is by far the most exciting and fun Halloween Party held on the Island of Jamaica," he goes on to state.
The event filled week at Hedonism will host contests for Best Decorated Door, Room as well as Costume Contests and Best Skit. Of course the Pumpkin carving is not to be missed - how erotic can a pumpkin be? Culminating the week's events, the 32nd Anniversary Party and the "Almost Famous" Ms. Hedonism II Contest will be held where guests compete for the coveted title. Ghouls, Goblins and just crazy Halloween pictures can be seen at Go Classy Pintrest page.
Fall will be in the air! The weather will be cooling down, work becomes boring, must be time for a vacation. Hedonism II is one of the most "Talked About" resorts in the Caribbean. Hedonism II's warm trade winds and island breezes can make for some very tantalizing and hot conditions by day or by night and when that vacation is over. Make those relatives blush with stories of all those steamy days and nights as they are regaled over Thanksgiving Dinner. That's one way to get rid of the In-Laws.
Go Classy Tours will be offering some of the lowest rates of the year Fall is the time to book any of the Caribbean or Mexican Resorts.
They can be contacted at 800 7Classy or Go Classy Tours.
Caribbean Hideaways / Go Classy Tours was the first Travel Agency in the US to sell Nude Travel. In business for 50 years, "We Know Nude!" stated COO Barnett Bailey, receiving wide-acclaim and awards for personal service and sales to all-inclusive resorts that offer nude facilities such as Hidden Beach, NResort, Desire Resorts, Hedonism II, Breezes Grand Negril & Club Orient. Because of their volume to these Premier Nude Resorts, Caribbean Hideaways has been able to negotiate special rates, group dates and special sales for all of the Nude and Clothing Optional Resorts that they are representatives for.