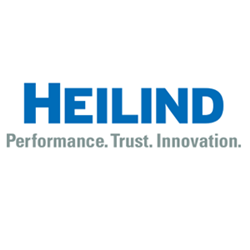 WILMINGTON, Mass. (PRWEB) April 15, 2021
Heilind Electronics, a leading global distributor of electronic components, introduces Technology Now -- a series of virtual expos for both new and existing customers. The expos are free to attend and will give attendees the opportunity to interact directly with representatives from leading manufacturers in the electronic components industry.
Hosted virtually, Technology Now will allow customers to interact with suppliers and other attendees through text chat and video conferencing. In addition to viewing the information presented on the virtual stage, attendees will be able to visit supplier rooms presenting the latest technology, products and solutions driving technology today.
Each of the expos planned this year will focus on a set of industries relevant to technologies and solutions that drive customer applications. The May 19, 2021 event, the first in the series, will be geared toward connected living – specifically IoT/IIoT, high-speed connectivity, wireless technology, datacom/telecom and consumer electronics. The expo will feature over 25 suppliers, including Amphenol RF, Molex and Neutrik. It will also feature leading connector industry analyst firm Bishop & Associates as the keynote speaker.
Subsequent events will focus on market themes like power electronics, automotive technology, medical electronics and harsh environment applications.
For details and to participate, visit the company's Technology Now registration page.
About Heilind Electronics
Heilind Electronics, Inc. (https://www.heilind.com) is one of the world's leading distributors of connectors, relays, sensors, switches, thermal management and circuit protection products, terminal blocks, wire and cable, wiring accessories and insulation and identification products. Founded in 1974, Heilind has locations throughout the U.S., Canada, Mexico, Brazil, Germany, Singapore, Hong Kong and China.