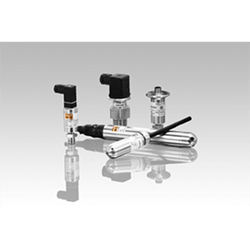 WILMINGTON, Mass. (PRWEB) September 28, 2020
Heilind Electronics, a leading global distributor of electronic components and authorized distributor for Sensata - Cynergy3, recently added the manufacturer's pressure sensors to its extensive sensor portfolio. A versatile solution for a variety of industries, these sensors use an electronic signal to measure pressure.
Sensata - Cynergy3 offers permanent and portable pressure sensors for the water industry, including custom solutions for water pressure monitoring. The company also manufactures industrial pressure sensors for use in paint spraying and injection molding, as well as sensors to monitor steam in medical sterilizers and subsea applications like submersibles.
Customers can choose from a variety of pressure and temperature ranges, as well as pressure types. Also available are a broad range of ceramic and silicon pressure sensors, fully customizable with options for pressure range, electrical output, pressure port, physical housing and seals -- even at low volumes.
Visit Heilind's website for more information about Sensata - Cynergy3's Pressure Sensors.
About Heilind Electronics
Heilind Electronics, Inc. (http://www.heilind.com) is one of the world's leading distributors of connectors, relays, sensors, switches, thermal management and circuit protection products, terminal blocks, wire and cable, wiring accessories and insulation and identification products. Founded in 1974, Heilind has locations throughout the U.S., Canada, Mexico, Brazil, Germany, Singapore, Hong Kong and China. Follow Heilind on Facebook at facebook.com/Heilind and on Twitter at twitter.com/Heilind.
About Cynergy3
Cynergy3, a brand of Sensata Technologies, is a leading manufacturer of liquid level and flow sensors, pressure and temperature sensors, control and instrumentation products, and high voltage and radio frequency reed relays. Cynergy3 has expanded its range of sensors over the past 40 years, while remaining at the forefront of high voltage and RF relay technology. The company is ISO 9001 certified, and most products are RoHS-compliant and conform to UL, CSA and CE standards.