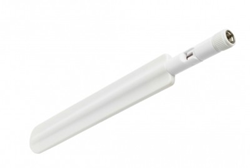 WILMINGTON, Mass. (PRWEB) August 24, 2020
Heilind Electronics, a leading global distributor of electronic components and authorized distributor for Molex, has expanded its portfolio of wireless solutions with off-the-shelf LTE/5G cellular external hinged antennas. Molex antennas are designed for a wide range of applications, including IoT (Internet of Things), automotive, consumer electronics and medical devices.
The hinged type antennas provide excellent coverage and reliability with high efficiency and peak gain. The series also offers design flexibility, with connectors available in straight and folded modes with SMA-J and RP-SMA-J mounting configurations. LTE/5G cellular antennas are offered in both black/white and male/female options and are designed for a variety of wireless and networking applications.
Learn more about the Molex LTE/5G cellular external antennas at Heilind Electronics.
About Heilind Electronics
Heilind Electronics, Inc. (http://www.heilind.com) is one of the world's leading distributors of connectors, antennas, relays, sensors, switches, thermal management and circuit protection products, terminal blocks, wire and cable, wiring accessories and insulation and identification products. Founded in 1974, Heilind has locations throughout the U.S., Canada, Mexico, Brazil, Germany, Singapore, Hong Kong and China. Follow Heilind on Facebook at facebook.com/Heilind and on Twitter at twitter.com/Heilind.
About Molex
Molex makes a connected world possible by enabling technology that transforms the future and improves lives. With a presence in more than 40 countries, Molex offers a full range of connectivity products, services and solutions for markets that include data communications, medical, industrial, automotive and consumer electronics. For more information, visit http://www.molex.com.