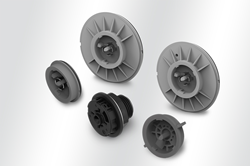 WILMINGTON, Mass. (PRWEB) July 13, 2020
Heilind Electronics, a leading global distributor of electronic components and authorized distributor for TE Connectivity (TE), a global leader in connectivity and sensors, introduces TE Connectivity's LUMAWISE Endurance S Connector System -- an ecosystem of products designed for sensor modules and other control system applications.
The sensor-ready components of the LUMAWISE offer all the original Endurance S benefits, along with expanded electrical ratings and alternate key combinations for protected mating. The solution helps to reduce the complexity of street lighting architecture by removing the need for auxiliary modules and associated wiring.
TE's LUMAWISE Endurance S is comprised of a standardized Zhaga-certified, sensor-ready interface between the receptacle and module base or ceiling cap. One of the key features of the item is its improved sealing when compared to other systems: The IP66-rated receptacle assembly extends the product life in harsh environments, while the base and dome combinations provide a sealed electrical interface and robust packaging solution.
A simple push-and-twist lock feature allows the product to be installed quickly and easily without the use of special tools and with just one hand. The connectors can be exchanged and upgraded in only a few seconds, without the need to electrically isolate the lighting pole.
The LUMAWISE features a compact design that is not only UV-resistant, but also visually appealing. The product also offers industry-standard assembly and multiple mounting options for design flexibility.
Best suited for LED light sources and drivers in outdoor luminaires, TE's LUMAWISE Endurance S Connector System responds to the need for greater flexibility and connectivity in luminaire design and street lighting architecture.
Visit Heilind's website for more information about TE Connectivity's LUMAWISE Endurance S Connector System.
About Heilind Electronics
Heilind Electronics, Inc. (http://www.heilind.com) is one of the world's leading distributors of connectors, relays, sensors, switches, thermal management and circuit protection products, terminal blocks, wire and cable, wiring accessories and insulation and identification products. Founded in 1974, Heilind has locations throughout the U.S., Canada, Mexico, Brazil, Germany, Singapore, Hong Kong and China. Follow Heilind on Facebook at facebook.com/Heilind and on Twitter at twitter.com/Heilind.
About TE Connectivity
TE Connectivity (http://www.te.com) is a $13 billion global industrial technology leader creating a safer, sustainable, productive and connected future. TE's broad range of connectivity and sensor solutions, proven in the harshest environments, enable advancements in transportation, industrial applications, medical technology, energy, data communications and the home. With nearly 80,000 employees, including more than 8,000 engineers working alongside customers in approximately 150 countries, TE ensures that EVERY CONNECTION COUNTS.