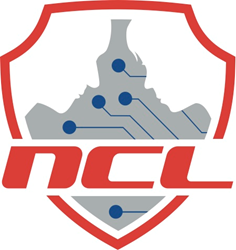 CHEVY CHASE, Md. (PRWEB) September 13, 2018
The struggle to recruit and obtain more students in cybersecurity careers continues to be a challenge despite the plethora of available job opportunities. To address this critical workforce shortage, National Cyber League (NCL) is helping the effort with a new sponsorship option for companies to become Student Sponsors.
Companies and organizations can now directly sponsor 100 or more high school or college students to play NCL on their company's behalf. The NCL registration system allows the purchase of codes that will be distributed. Students can then use that code to register for the Fall Season. On request, companies also can receive an overall performance report of how well the sponsored students did during their competitive play.
In addition to helping fast-track the next generation of cyber warriors through real-world skills gained playing NCL, sponsors will be acknowledged as a Student Sponsor by having their company logo on the NCL website and mentioned in marketing emails, social media and news releases. The donation is tax-deductible, as NCL is a 501(c)(3).
Fall Season registration is ongoing through Sept. 28. Batch registration for Student Sponsors is $25 per player. For more information on sponsorship, visit http://www.nationalcyberleague.org/sponsorship.
About National Cyber League
The National Cyber League (NCL) provides a cybersecurity training ground in a high-fidelity simulation environment that requires participants to work individually in the Regular Season and in teams during the Postseason events. The NCL events are designed for participants to solve real problems with actual deadlines under time, technical and resource constraints. The NCL assists higher education institutions across the country in student preparation for its events and for professional certifications. Companies seeking qualified talent can access the NCL's Scouting Reports to evaluate potential cybersecurity professionals who have demonstrated skills in the NCL events. The NCL is where cybersecurity is a passion for students, faculty and the workforce. To learn more, visit nationalcyberleague.org.