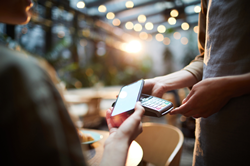 "We give clients what is generally expected from a white label program and then we kick that up a notch - and then another."
LONDON (PRWEB) February 20, 2020
In business, keeping customers is far less costly and far more profitable than finding new ones. Yet, building the customer relationship requires establishing a personal connection that weathers good times, bad times, and everything in between. That is exactly what Axiom Prepaid Holdings set out to help clients achieve when it introduced its white label prepaid card program last fall.
"Before Axiom entered the white label arena, we watched as other companies introduced programs that focused largely on the revenue-generating side or brand visibility side. Our executive team has been in the end-to-end payment solutions world for more than 60 years, so we understood that these programs had the potential to go far beyond that and play an important role in ongoing relationship-building," explained Steven Foster, CEO, Axiom.
Foster says his company took a big picture approach in building a white label program that gave clients tools for earning and keeping customer loyalty – which he says has far greater revenue-generating potential over the long-term than the fees generated by such programs.
"We give clients what is generally expected from a white label program and then we kick that up a notch - and then another," he said.
With Axiom's white label prepaid Visa® and Mastercard® programs, clients get a custom-designed physical card or app with their name and logo. The program's intuitive apps have graphic punch and both the physical card and app include features and functions that revolve around simplifying the banking experience for users – while continually reminding them via the white label of the company that made that possible. A robust Rewards program further incentivizes customers to stay true to the card brand.
Axiom custom creates and administers each client's white label programs per their unique marketing needs and ensures all security, compliance and regulatory considerations are addressed. They work with clients on the fee structure, fund distribution channel and card features that work for their brand with customer relationship building at the center of the strategy. The cards are then used by clients to pay commissions and distribute compensation to affiliates, customers and agents, and offer an alternative to traditional corporate payroll programs and investment advisory services.
Foster says that the data collected via the white label program is "invaluable" in helping clients understand customer behaviors so they can integrate that intelligence into their long-term customer relations programs. That same information also helps inform where there may be gaps in customer touchpoints so they can adapt their white label program as well as their other communications initiatives.
"Think for a moment about the significance and value of having your name and logo on a prepaid card or app that individuals carry with them wherever they go and use for travel, gifts and general banking. I can think of no other tool with the potential for establishing the foundation that makes that individual a customer for life," he added. "Axiom helps our clients to do just that."
About Axiom Prepaid Holdings:
Axiom Prepaid Holdings was born of the desire of two entrepreneurial-minded banking industry veterans to turn the prepaid card model upside down. To make banking simple. To give consumers and businesses around the globe access to innovative, easy-to-use, digitally driven, fun, flexible and secure products and services. Today, Axiom has 9 offices and conducts business in 20 countries. Every day, the Axiom team strives to create 100% turnkey solutions to help cardholders gain economic freedoms and help businesses achieve growth and success. To learn more about Axiom Prepaid Holdings, please visit: http://www.axiompph.com.