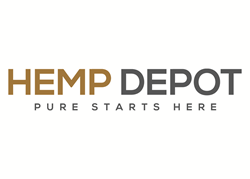 COLORADO SPRINGS, Colo. (PRWEB) December 29, 2020
Hemp Depot is excited to announce its forecast for hemp seed for the upcoming new year. With numerous political, regulatory, and market developments transforming the industry, 2021 is set to be a lucrative year for hemp farmers as Hemp Depot believes profits per acre will stabilize 20-30% above corn and soybeans in many localities. While prices will never return to the 2017 and 2018 levels, lower seed costs, a reduction of cultivated acreage, and improved market efficiencies are paving a path for sustainable profits.
Political interests are exploring a federally-legal cannabis market and an increasing number of states are developing regulatory frameworks. Currently, 47 states have access to legal hemp farming with licensing issued from either respective state programs or directly from the USDA. The ongoing FDA hearings and DEA directives continue to progress towards a set regulatory program for hemp-derived CBD and other cannabis-derived products. The global market is also experiencing rapid growth as more countries legalize hemp farming and CBD processing. In response to global cannabis developments as well as a series of recommendations from the World Health Organization, the United Nations has removed cannabis from Schedule IV of the 1961 Single Convention on Narcotic Drugs. The Commission on Narcotic Drugs, the UN's central drug policy-making body, has rescheduled cannabis, recognizing the medicinal and therapeutic potential of the plant family. This decision is forecasted to drive additional scientific research into cannabis' therapeutic promise.
Market forces are now filling holes in what has been an immature supply chain and stabilizing prices on both the supply and demand sides. The previous absence in hemp processing facilities is being remedied, allowing for value creation not only in CBD but also in numerous fiber and grain products. Established CBD seed companies are now selling trusted products at commoditized prices, and specialized hemp farming equipment is now being offered across the nation. Challenges previously faced by hemp farmers in regards to selling biomass have also been alleviated with the significant increase in hemp brokers, industry associations, and trade shows throughout the country. Many inexperienced producers have been driven out of the market by the recent volatility. While hemp and CBD prices have fluctuated during the pandemic, market research predicts prices to stabilize a few months into 2021. Google Trends and consumer demand numbers have also shown considerable, growing mainstream interest in CBD products and is believed to continue to advance for the next five years.
Increasing consumer and scientific interest have developed a momentous segment for other cannabinoid-focused products. With more clinical data released this year regarding the lesser-known cannabinoids, the US is experiencing a considerable emergence in CBG, CBN, and many other various naturally-occurring cannabinoid-prominent products. As scientists continue to explore the almost 500 different known compounds found in cannabis, cannabis-derived products are foreseen to continue to advance and flood the marketplace.
These developments have enabled forecasted successful industry growth both domestically and internationally in the upcoming year. Hemp Depot looks forward to seeing the continued expansion of the industry in 2021. Hemp Depot is humbly growing the market with seeds, clones, and seedlings. Its industry-leading hemp farmers have spent over five years in research and development in order to breed high-producing CBD genetics with focus on quality and compliance. The current product offering includes the BaOX hemp variety available in feminized seed, clones, and seedlings. BaOX is renowned as a true veteran of the hemp world, delivering highly-resilient genetics and ideal CBD to THC ratios. Cherry HD is also available in feminized seed, clones, and seedlings. Cherry HD is one of Hemp Depot's proprietary strains engineered as an early finisher with heavy resin and terpenes. Additionally, Spectrum, Abacus, and CBG-dominant clones are available for the upcoming season. For more information regarding available genetics, please visit CBD Seed Co.
ABOUT HEMP DEPOT: Hemp Depot is a Colorado-based, vertically-integrated company that produces the highest-quality CBD for white label, wholesale, and consumer purposes. Hemp Depot specializes in bulk, white label, and branded CBD products and is honored to be the global leader in hemp-derived CBD, supporting cannabis companies located throughout the world. With the nation's industry-leading cannabis researchers, extractors, and hemp farmers, Hemp Depot delivers the purest, most comprehensive selection of CBD available at the most competitive prices and sells hemp seed through its brand CBD Seed Co.
###
HD Distribution LLC
Contact: Mike Wandzek
Telephone: 720-468-4885
Email: mike@hempdeptoco.com
Website: https://www.cbdseedco.com
Forward-Looking Statements
Except for the historical information contained herein, the matters discussed in this press release are forward-looking statements. Actual results may differ materially from those described in forward-looking statements and are subject to risks and uncertainties.
Safe Harbor Statement
This release includes forward-looking statements, which are based on certain assumptions and reflect management's current expectations. These forward-looking statements are subject to a number of risks and uncertainties that could cause actual results or events to differ materially from current expectations. Some of these factors include: general global economic conditions; general industry and market conditions, sector changes and growth rates; uncertainty as to whether our strategies and business plans will yield the expected benefits; increasing competition; availability and cost of capital; the ability to identify and develop and achieve commercial success; the level of expenditures necessary to maintain and improve the quality of services; changes in the economy; changes in laws and regulations, including codes and standards, intellectual property rights, and tax matters; or other matters not anticipated; our ability to secure and maintain strategic relationships and distribution agreements. The Company disclaims any intention or obligation to update or revise any forward-looking ability to secure and maintain strategic relationships and distribution agreements. The Company disclaims any intention or obligation to update or revise any forward-looking statements.