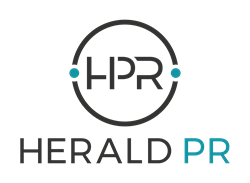 The keys to strategic communications are relationship building and establishing trust - with the client, the media and the viewing public
NEW YORK (PRWEB) March 29, 2019
Juda Engelmayer, president of New York City-based public relations and digital marketing agency HeraldPR, recently earned national recognition for his crisis management expertise, receiving a full profile for his work on the college admission scandal in The Washington Post.
Engelmayer, who has spent nearly two decades managing his clients' reputations, has been a thought leader on crisis communications matters in the public spotlight after his comments on Jeff Bezos' scandal in USA Today and on the Jussie Smollett incident in Fox News. He has since become a leading commentator on "Operation Varsity Blues" due to his respected work with multiple clients in similar situations.
The Washington Post featured an intricate look at Engelmayer's career, opinions and how he works to mitigate the fallout. The 1,800 word profile was featured on the front page of the Post's website along with publication in the daily print edition.
Engelmayer is one of the nation's leading crisis communications experts and is trusted with handling the public image of some of the highest-profile, bold faced and searched names. His work has helped HeraldPR and bridge company Emerald Digital explode into one of the leading crisis public relations and digital marketing agencies in New York City.
"The keys to strategic communications are relationship building and establishing trust - with the client, the media and the viewing public, and listening to understand what is being said and felt by all stakeholder," Engelmayer said. "Once you can master these, the problems can start being solved."
With the experience of veteran industry leaders and the flexibility and mobility of a boutique firm, HeraldPR is exceeding all growth expectations and quickly becoming a player on the national level.
"In just three years we have grown steadily, with the respect of our clients and the various media with whom we interact. I am proud of our team, and excited for what is to come."
About HeraldPR:
HeraldPR is a NYC-based full service public relations, and digital marketing agency. We also have expertise in social media and crisis communications and mitigation. Founded in 2012, HeraldPR works with small businesses, startups, entrepreneurs, corporations, and individuals. Herald's team of professionals have extensive experience managing communications and digital marketing campaigns. We will work with you to develop a strategy specifically crafted to meet your needs and business goals. Our firm delivers big firm results. We are hands-on with every client and focus on increasing your brand's awareness, affecting your bottom line, and creating a lasting impression on your customers and target audience.