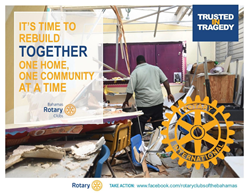 Phoenix, AZ (PRWEB) September 23, 2017
Court reporter Marty Herder, owner of Herder & Associates with headquarters in Phoenix, is committed to raising awareness about the impact of the recent hurricanes.
As a Rotarian, Herder is committed to giving back to the community already, but is now shifting his focus towards helping hurricane victims and encourages others to do the same. Providing critical support in the days and weeks after any natural disaster can be vital for the victims who are struggling to cope with a much-changed life.
Catastrophic rainfall from Hurricanes Harvey and Irma has caused historic damage and flooding along the Gulf states. In some areas a record 50" of rainfall has been recorded.
Flooded areas throughout southern Texas, Louisiana and Florida are in desperate need of aid as thousands of residents were forced to flee their homes. Over 6 million people have been affected by Hurricane Harvey alone.
Herder & Associates Court Reporting in Phoenix, Arizona, through their association with Rotary International, is urging everyone to join them and contribute generously to aid those in need.
When Harvey hit land, Herder & Associates hit the ground running, tirelessly contacting Rotarians and clubs across the nation night and day. The staff focused on collecting emergency funds for victims and ensuring they were directed to The Rotary Foundation and the Red Cross. Irma then packed a one-two punch affecting millions more, including many of Herder's friends and family throughout Southern Florida.
Please remember that the poor, elderly and medically underserved are the most vulnerable during deadly disasters such as Hurricanes Harvey and Irma. There's no need to feel helpless, you CAN make an impact TODAY and help the victims of these massive storms.
"Clearly, devastation and loss of this scope will necessitate financial assistance for months, perhaps years into the future," says Chandler Horizon Rotary Club member Marty Herder. "Rotarians worldwide will continue to put 'Service Above Self' to aid and comfort those in need throughout this process."
Be sure that you are giving to a reputable organization so that your funds will be received by the victims of this horrible event. Ensure they are approved by CharityWatch.org for the highest standards and integrity.
Two such organizations participating with "boots on the ground" in hurricane relief efforts include:
Rotary District 5910 Charitable Foundation, c/o Bobbie Applegate, 985 IH-10N, Suite 111, Beaumont, TX 77706.
Rotary International District 6990 (Southeast Florida, The Florida Keys & Grand Bahama Island) - The Robbins Fund Inc , ℅ Scott Shulman, 400 N. Pine Island Road, Suite 300, Plantation, FL, 33324
Ask yourself: "If not me, then who? If not now, then when?"