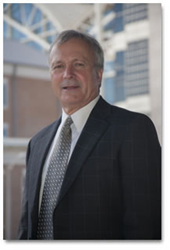 It is an honor to be invited to speak on a panel with such celebrated and internationally renowned property law scholars.
Jacksonville, Florida (PRWEB) July 06, 2016
Eminent domain lawyer Warren C. Herlong, Jr. has been invited to speak at the Thirteenth Annual Brigham-Kanner Property Rights Conference, October 20, 2016, at The Peace Palace in The Hague. Mr. Herlong will participate on a panel tasked with addressing the challenges societies face in recognizing and protecting cultural property around the globe during times of peace and unrest.
"It is an honor to be invited to speak on a panel with such celebrated and internationally renowned property law scholars," said Herlong, a Shareholder at Helmsing, Leach, Herlong, Newman & Rouse, P.C. in Mobile, Alabama and a member of the Owners' Counsel of America. "I look forward to a thought-provoking debate on the issues that impact the protection of cultural property and historically significant land."
Sponsored by the William & Mary Property Rights Project, the Brigham-Kanner Property Rights Conference has been held annually since 2004 and is renowned for its outstanding panel discussions bringing together legal scholars, judges, and practicing attorneys. The 2016 Property Rights Conference is presented in cooperation with the Grotius Centre for International Legal Studies of Leiden Law School and will take place in The Hague, The Netherlands.
Each year the Conference awards the Brigham-Kanner Property Rights Prize to an individual whose work has advanced the cause of private property rights and contributed to the awareness of the important role property rights occupy in securing individual liberty. The Conference and Prize are named in recognition of Toby Prince Brigham and Gideon Kanner for their lifetime contributions to defending the right of private property ownership, their efforts to advance the constitutional protection of property, and their accomplishments in preserving the important role that private property plays in protecting individual and civil rights. The 2016 Prize will be awarded to Peruvian economist Hernando de Soto, President of the Institute of Liberty and Democracy.
Warren Herlong's extensive career spans more than three decades of law practice with particular focus upon eminent domain, inverse condemnation and land valuation litigation. He has appeared in more than 1,000 hearings, trials and arguments at the State Probate, Circuit and Appellate court levels as well as within the Federal court system. Mr. Herlong frequently lectures, writes and instructs on topics relating to eminent domain and land valuation litigation in Alabama and nationwide.
Mr. Herlong is an active member of the American Bar Association. From 1999 through 2002, he was Co-Chairman of the ABA Section of Litigation's Committee on Condemnation, Zoning and Land Use. He is also the Eminent Domain and Condemnation Representative to the Alabama Law Institute's Real Estate Standby Committee and was influential in drafting proposed changes to Alabama's 1986 Eminent Domain Code. Among his many honors, Mr. Herlong has been selected for membership in the American College of Real Estate Lawyers (ACREL), the premier organization of U.S. real estate lawyers and is a Fellow of The Alabama Law Foundation.
About Owners' Counsel of America:
The Owners' Counsel of America (OCA) is a nationwide network of experienced eminent domain attorneys dedicated to protecting the rights of private property owners large and small, locally and nationally, and to advancing the cause of property rights. The condemnation attorneys affiliated with OCA are in private practice in nearly every state and represent private owners against federal, state, and local governments, utilities, transportation and redevelopment authorities and other agencies that may be armed with eminent domain power. For more information or to locate an eminent domain lawyer in your state, please visit http://www.ownerscounsel.com.