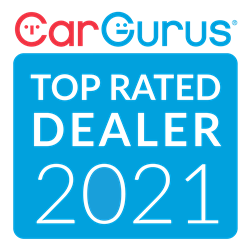 "We are extremely honored to be awarded the Top Rated Dealer award by CarGurus again. As a family-owned dealership, we take pride in our reputation and the way that we treat our customers." Connor Cook, General Manager, Herman Cook VW
ENCINITAS, Calif. (PRWEB) March 17, 2021
The number one goal of every staff member working at Herman Cook Volkswagen, a dealership located in Encinitas, California, is complete customer satisfaction. And now every one of those staff members can take some time to rejoice knowing they've accomplished that goal.
That's because Herman Cook Volkswagen was named a Top Rated Dealer for 2021 by CarGurus, an honor bestowed upon dealerships with impressive customer satisfaction ratings.
That's what makes this award so special, said Connor Cook, general manager at Herman Cook Volkswagen.
"We are extremely honored to be awarded the Top Rated Dealer award by CarGurus again," Cook said. "As a family-owned dealership, we take pride in our reputation and the way that we treat our customers. We strive to provide outstanding customer service and the best selection of cars, which we offer at prices that are a great value. This award is reflective of our efforts and is greatly appreciated."
This isn't the first time Herman Cook Volkswagen has been named a Top Rated Dealer by CarGurus, and everyone who works at the dealership is hoping it's not the last time, either.
And everyone at Herman Cook Volkswagen is doing all they can to ensure a Top Rated Dealer award from CarGurus is an annual event. This includes ensuring customers always have all the information they need to make an informed cay-buying decision with the Herman Cook Volkswagen Blog and the Herman Cook Volkswagen model information page.
These automotive research tools and more can be found by visiting the Herman Cook Volkswagen website at http://www.cookvw.com. Customers can also learn more by calling 855-637-8636. Herman Cook Volkswagen is located at 1435 Encinitas Boulevard in Encinitas.