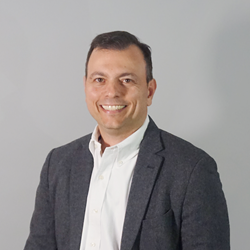 SAN FRANCISCO (PRWEB) October 24, 2018
Hero Digital, a leading independent customer experience agency, today announced record growth for the company year to date, setting up Hero Digital to have its highest grossing year in company history. As a result of the company's rapid success, the team proudly appoints Nick Gerostathos as its new chief financial officer. Gerostathos, who will be based in San Francisco, will report directly to David Kilimnik, chief executive officer of Hero Digital.
Brands know that personalized, data-driven customer experiences are a significant competitive differentiator, and are continuing to invest in marketing and technologies to deliver these experiences across channels. According to a recent report from Salesforce, 72 percent of respondents expect a vendor to personalize an engagement to their needs. As a result of continued investment in customer experience, Hero Digital has seen exponential growth to the tune of almost 2,000 percent over the last three years. This record success is supported by the addition of new clients, including Lions Club International and Partners Healthcare.
Gerostathos will be responsible for building the financial and administrative infrastructure needed to scale Hero Digital, using his two plus decades of experience. Prior to joining Hero Digital, Gerostathos held several key executive positions with mature enterprises including PwC, Anheuser-Busch InBev, MasterCard and Revlon, where he built and maintained financial infrastructures and created operational efficiencies that led to market expansion. In addition to Fortune 500s, Gerostathos oversaw the financial departments for start-up VC and PE-backed companies, including UpWind Solutions and Genesys. During his five years at Genesys, he helped the company scale from $600 million to $1.4 billion. He has completed over a dozen initial public offering (IPO) transactions on behalf of companies throughout his career and 15 acquisitions. Gerostathos holds a B.S. in Business Administration from Bryant University and is Certified Public Accountant.
"I am extremely proud of the experiences we've created for our clients in 2018," said David Kilimnik, Hero Digital CEO. "We're fortunate that our clients continue to trust us as their partner as they advance in their digital maturity. We are thrilled to welcome Nick to help as we grow our business and continue to design and deliver iconic and compelling experiences that deliver business results for our clients."
"Hero Digital is a proven high-growth agency with a solid business model, and I'm excited to be part of the team," said Gerostathos. "Customers expect superior experiences from their favorite brands, and Hero Digital is helping the biggest brands meet these demands. Bringing over seven years of experience in VC and PE-based environments, I believe my expertise adds value to Hero's impressive management team as they look to meet their strategic goals."
Hero Digital was recently ranked number 242 on the 2018 Inc. 5000 Fastest Growing Private Companies list as well as being honored by Inc. as one of the Top San Francisco Companies. In addition to receiving industry accolades for its work in 2018, Hero Digital acquired analytics consultancy, Maass Media, solidifying the company's expertise as a data-driven agency.
About Hero Digital
Today's brand opportunity is to compete and grow via a relentless focus on the customer. Hero Digital is the independent customer experience agency that turns vision into reality—crafting iconic experiences, building customer loyalty, and delivering results.
Led by the experts in strategy, data, design, and technology, we offer a rare combination of digital skills. Our lean teams are led by practitioners, so we waste no time in delivering results from strategy through execution.
A trusted advisor to the world's best brands, our customer-centric experiences have defined companies like Western Digital, Sephora, Salesforce, and Aramark.
For more information, visit http://www.herodigital.com.
Contact:
Saleema Fazal
Hero Digital, LLC
415.286.9477
saleema.fazal(at)herodigital.com