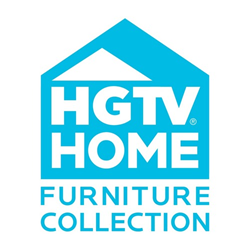 "We are delighted to have Fitzgerald's Routzahns Way as our newest retail partner and are excited for HGTV fans to experience our product in this innovative format," said Renee Loper, VP Marketing HGTV HOME Furniture Collection.
Frederick, MD (PRWEB) May 23, 2014
The HGTV HOME Furniture Collection Farmhouse, located at the intersection of Rt. 26 and Rt. 355 in Frederick MD, dates back to the late 1700's with the front section being added in the 1850's and was purchased by the Fitzgerald family in 2011. When the former quilt shop closed, the Farmhouse re-opened as Routzahns Way Home Décor in May of 2012. The accessories and décor were later moved to the Furniture Outlet next door to compliment the furniture displays and a partnership with HGTV HOME was initiated.
"We approached HGTV HOME with, what we thought, was a very unique opportunity to showcase their Furniture Collection in a venue that would be unlike any store location anywhere," said Kimball Rhoads, Sales Manager. "Where else would a customer be able to see the furniture they see on TV home makeover shows, displayed in an actual home? It makes the furniture true to size and easier to imagine in your own home. HGTV HOME agreed."
The Farmhouse underwent a complete makeover directed by the design experts from HGTV HOME and launched on April 18, 2014, as the local manufacturer retail store for the HGTV HOME line of furniture and accents, and the only one in the Country to operate out of a house. Each room received deliberate attention to detail to perfectly display the eclectic use of furniture, accents, colors, and materials.
HGTV HOME is an exclusive compilation of home furnishing collections put together by the professionals at HGTV (Home and Gardening Television) with the idea of helping people get the looks and styles as seen on HGTV and HGTV.com. They offer a wide range of products including furniture, flooring, lighting, and paints.
The Fitzgerald family invites the public to attend their Open House Event on Sunday, June 1, 2014 from 2-6pm at 90 Routzahns Way, Frederick MD 21701. Meet the Expert Design Team and HGTV HOME Executives, enjoy light refreshments, tour the home, and enter to win a HGTV HOME Furniture Collection accent table.