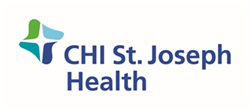 BRYAN, Texas (PRWEB) September 06, 2018
CHI St. Joseph Health is proud to introduce a powerful new MR solution for analysis, planning and targeted biopsy of the prostate. This complete clinical MR solution for the prostate combines DynaCAD for Prostate with the UroNav fusion biopsy system - a combined solution which offers a truly new biopsy option for many patients with elevated and/or rising PSA levels.
Targeted MR/ultrasound biopsy is considered the new standard in prostate care, and CHI St. Joseph Health is pleased to be the only health system in the Brazos Valley to offer this powerful solution to our patients. UroNav fuses pre-biopsy MR images of the prostate with ultrasound-guided biopsy images in real time, for excellent delineation of the prostate and suspicious lesions.
"We are confident that this new technology will bring new hope to patients by providing the latest technology to identify and target suspicious prostatic lesions concerning for cancer, that may be missy by standard ultrasound technology. In addition, patients already diagnosed with prostate cancer on surveillance will also have options of MIR imaging as an adjunct modality to provide a comprehensive treat plan," explains Kathy Ravanbakhsh, D.O., FACOS, Chief of Urology at CHI St. Joseph Health Urology. "One in 6 men will be diagnosed with prostate cancer during his lifetime compared to 1 out of 8 women developing breast cancer. This new technology allows us to identify and treat prostate cancer more quickly for our patients."
After a patient has undergone a prostate MRI, our physicians utilize DynaCAD for Prostate to quickly visualize and evaluate suspicious lesions. Our UroNav fusion biopsy system uses this critical diagnostic information to provide our skilled urologists with a targeted approach to prostate biopsy.
The combination of DynaCAD for Prostate and UroNav, gives our urologists and radiologists the ability to offer their patients an alternative to remaining in an uncertain state of diagnosis after a prostate exam.
"At CHI St. Joseph, we are always looking for the best care and treatment options for our patients," said Kia Parsi, M.D., Interim Chief Executive Officer at CHI St. Joseph Health. "This new technology is just one more way that we are answering the needs of our patients, and doing our part to create a healthier community."
Other than skin cancer, prostate cancer has become the most common form of cancer in American men and the second-leading cause of cancer death in this population. However in many cases, prostate cancer is a very slow growing disease, giving you and your physician time to consider treatment options and make a plan after diagnosis.
About CHI St. Joseph Health
CHI St. Joseph Health, part of Catholic Health Initiatives (CHI), includes a comprehensive network of over 100 employed providers including primary care physicians, specialists and advanced practice clinicians. CHI St. Joseph Health is comprised of five hospitals across the Brazos Valley, including Regional Hospital in Bryan-College Station, home to a Level II Major Trauma Center, the highest in the region. Its network includes more than 30 ambulatory clinics featuring primary care, a freestanding Emergency Room, Express Clinics, and imaging and diagnostic services. As an active member of the Brazos Valley, CHI St. Joseph Health is a leader in providing compassionate care as well as addressing the overall health of the community. CHI has locations in 18 states with 101 hospitals, including three academic health centers and major teaching hospitals as well as 29 critical access facilities, community health-service organizations, and nursing colleges
###
[For more information, please contact Director of Marketing and Communications Heather Bush at 713-823-9493 or hbush@st-joseph.org.]