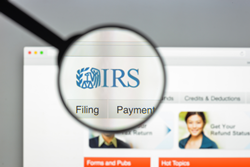 We expect to see increase demand for our self-directed retirement plans based on the higher contribution limits for IRA and 401(k) plans in 2019
NEW YORK (PRWEB) November 01, 2018
IRA Financial Group & IRA Financial Trust Company, a leading financial technology self-directed IRA provider & custodian, announces new IRS contribution limits under IRS Notice 2018-83 for IRA and employer sponsored retirement plans for 2019. For IRAs, the maximum contribution has increased from $5500 to $6000 and from $6500 to $7000 for individuals over the age of 50. In addition, the income ranges for determining eligibility to make deductible contributions to traditional IRAs, to contribute to Roth IRAs and to claim the saver's credit all increased for 2019. Whereas, in the case of employees who participate in 401(k), 403(b), most 457 plans, and the federal government's Thrift Savings Plan is increased from $18,500 to $19,000, but the catch-up contribution remains at $6000. The limitation for defined contribution plans under Section 415(c)(1)(A) is increased in 2019 from $55,000 to $56,000 and $61000 to $62,000 for individuals over the age of 50. "We expect to see increase demand for our self-directed retirement plans based on the higher contribution limits for IRA and 401(k) plans in 2019, "stated Adam Bergman, President of the IRA Financial Group & IRA Financial Trust Company.
IRA Financial Group is the market's leading provider of self-directed retirement plans. IRA Financial Group has helped over 15,000 clients self-direct their retirement funds through self-directed IRA and solo 401(k) plans invest over $4.3 billion in alternative assets, such as real estate, notes, precious metals, or cryptocurrencies. 
The IRA Financial Trust Company, a self-directed IRA custodian, was founded by Adam Bergman, a partner with the IRA Financial Group. Mr. Bergman is a leading expert on the taxation of retirement funds and has authored multiples articles on how to use a self-directed IRA to buy cryptocurrencies.
Adam Bergman, IRA Financial Group partner, has written seven books the topic of self-directed retirement plans, including, "How to use Retirement Funds to Purchase Cryptocurrencies, "The Checkbook IRA", "Going Solo," Turning Retirement Funds into Start-Up Dreams, Solo 401(k) Plan in a Nutshell, Self-Directed IRA in a Nutshell, and in God We Trust in Roth We Prosper.
To learn more about the IRA Financial Group please visit our website at http://www.irafinancialgroup.com or call 800-472-0646.