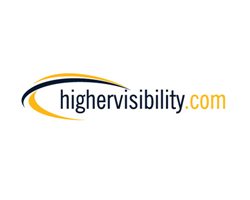 "Franchises have to go the extra mile and understand the local areas of each of their franchise locations."
MEMPHIS, Tenn. (PRWEB) January 15, 2019
HigherVisibility announced the release of a new guide on Tuesday that tackles the unique marketing challenges that franchise companies face.
"Franchise marketing requires a company to be successful in their marketing efforts on several different levels at once. Their first goal is to market to potential franchisees, but they also need those locations to remain successful," Managing Partner Adam Heitzman said. "Franchises have to go the extra mile and understand the local areas of each of their franchise locations."
The key to a successful franchise marketing plan starts by researching competitors. Examining the competitive landscape of a proposed location can help marketers to determine what strategies will be most effective. Depending on the market and the competition's efforts, each franchise location's marketing needs will be unique.
However, an online presence is more important than ever for small businesses. According to Google, 80% of consumers now use search engines to discover more information on a business before shopping. That makes local search marketing a necessity for any franchise. Franchises can benefit by establishing Google My Business pages for each location and investing in other forms of local search engine optimization.
"Depending on the industry, the size of the company, and the competition in each market, the right franchise marketing strategy can vary wildly," Heitzman said. "But with that said, any franchise can succeed if it's listening to its audience."
HigherVisibility's guide to franchise marketing can be found on their blog.
About HigherVisibility:
HigherVisibility is a digital marketing agency based in Memphis, Tenn. that provides services in search engine optimization, pay-per-click advertising, and web design to small businesses and Fortune 1000s alike. HigherVisibility was named Search Engine Land's SEO Agency of the Year in 2017 and works with clients all throughout the United States.