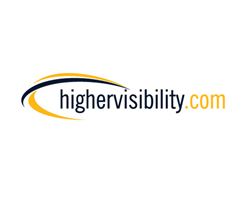 From an SEO perspective, (BigCommerce) gives you all the tools you need.
MEMPHIS, Tenn. (PRWEB) October 02, 2018
HigherVisibility announced on Tuesday the release of a new SEO guide, explaining how users of the e-commerce platform BigCommerce can utilize SEO to generate more website traffic.
The guide touts the multi-channel selling ability of BigCommerce as well as the high annual growth rate amongst their users as selling points for using the platform. BigCommerce also provides tools to tweak on-page SEO settings.
"BigCommerce is a very well-rounded platform," Managing partner Adam Heitzman said. "From an SEO perspective, they give you all the tools you need. If you have a working knowledge of SEO, you can really thrive with BigCommerce."
That working knowledge begins with keyword research and knowing how to optimize on-page SEO. The guide also lists secondary tools that can be used to further increase the effectiveness of BigCommerce's platform.
"In marketing, we're always trying to find a way to surpass the competition," Heitzman said. "Utilizing every tool at your disposal in SEO is one of the best ways to do that."
This guide is the second in a string of how-to articles intended to help marketers to make the most of e-commerce platforms.
HigherVisibility's guide to BigCommerce SEO Best Practices can be found here.
About HigherVisibility:
HigherVisibility is a digital marketing agency based in Memphis, Tenn. that provides services in search engine optimization, pay-per-click advertising, and web design to small businesses and Fortune 1000s alike. HigherVisibility was named Search Engine Land's SEO Agency of the Year in 2017 and works with clients across the United States.