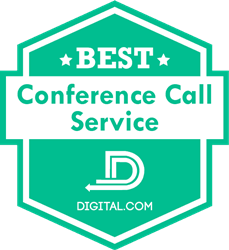 SEATTLE (PRWEB) July 14, 2020
Digital.com, a leading independent review website for small business online tools, products and services, has named Highfive among the best conference call services of 2020. Each company was evaluated based on meeting functionality, collaboration tools and mobile access or applications. The comprehensive guide recognizes the top 20 companies from across the web and includes detailed reviews.
"With more and more people working remotely and now working from home as a result of the COVID-19 pandemic, simple, reliable and highly secure video conferencing solutions are critical for business continuity," said Chris Heinemann, head of corporate marketing at Highfive. "We're thrilled to accept this recognition from Digital.com. This reinforces our ongoing commitment to delivering video conferencing solutions that provide better business communications and collaboration, which are vital to sustaining our livelihoods during these challenging times."
Highfive and other companies that qualified for the final list were expected to have a broad range of functionality such as webinar hosting and calendar integrations. Collaboration tools, like screen sharing, file sharing and real-time chat, were also key requirements. It was also necessary for all platforms to support access from various devices, including tablets and smartphones. The research team at Digital.com led a 40-hour evaluation of over 45 conference call solutions.
To access the complete list of top conference call providers and detailed reviews, please visit https://digital.com/conference-call-service/.
ABOUT HIGHFIVE
Headquartered in Silicon Valley, Highfive has reimagined meetings for businesses worldwide. We've improved the ease and quality of business communications and collaboration so teams are empowered to focus on what's important and get their best work done. Using open-source Web-based communication platforms and protocols, integrating with enterprise-grade workflows, and delivering crystal-clear audio with high-definition video, we're providing our business customers with exceptional full-stack video conferencing solutions. From the living room to the meeting room, and all the way to the executive boardroom, we've got you covered. For more information, visit http://www.highfive.com.
ABOUT DIGITAL.COM
Digital.com reviews and compares the best products, services, and software for running or growing a small business website or online shop. The platform collects twitter comments and uses sentiment analysis to score companies and their products. Digital.com was founded in 2015 and formerly known as Review Squirrel. To learn more, visit https://digital.com/.