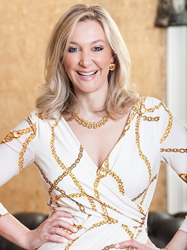 Beth Collins, M.D., in Guilford, CT is holding a week-long Black Friday sales event Nov. 23-27, offering deep discounts on leading laser technologies, skincare products ... and much more!
GUILFORD, Conn. (PRWEB) November 08, 2020
Beth Collins, M.D. Plastic and Reconstructive Surgery in Guilford, CT is thrilled to expand its leading menu of aesthetic treatments with NeoGraft®, an advanced and superior form of FUE (follicular unit extraction) hair restoration technology. NeoGraft uses a patient's own hair to reveal the most natural looking and long-lasting results possible.
NeoGraft surpasses other hair restoration treatments for several reasons:
1) NeoGraft's less invasive FUE hair restoration technique avoids visible linear scarring which occurs with traditional and inferior "strip" hair restoration methods.
2) Unparalleled convenience, providing complete treatment in a single office visit
3) Less discomfort and faster recovery
4) Natural-looking, permanent results!
Best of all, clients will get $500 off NeoGraft during Beth Collins, M.D.'s week-long Black Friday Sales Event, Nov. 23-27. In addition to savings on NeoGraft, clients will also enjoy deep discounts on leading laser technologies, skincare products, injectables, VIP packages and much more!
To learn more about Beth Collins' Black Friday sale or NeoGraft hair restoration, please call (203) 884-8306 or request a consultation online today!
About Beth Collins, M.D. Plastic and Reconstructive Surgery
Dr. Beth Collins, a board-certified plastic surgeon in Guilford, Connecticut, has helped countless people from New Haven to New London bring their aesthetic ideals to life. When working with each patient, she spends an incredible amount of time getting to know them as an individual. When you come in for your own consultation, you'll feel the difference immediately — it's in the candid way Dr. Collins talks to you, the warmth you feel from her medical staff and the soothing beauty of her office. You deserve to work with a qualified physician who's ready to understand your needs and use her extensive background to create a positive experience for you.
About Dr. Beth Collins
After graduating from medical school cum laude, ranking 10th in her class of more than 200 students, Dr. Collins completed a general surgery residency at East Carolina University Brody School of Medicine in North Carolina. After obtaining board certification in general surgery, Dr. Collins completed her plastic surgery residency at Emory University in Atlanta, one of the nation's top plastic surgery residency programs. There, she was fortunate to train under some of the most recognized names in plastic surgery, further honing her skills before pursuing private practice.