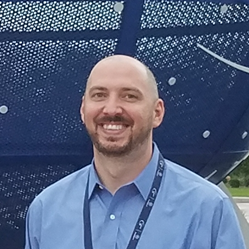 NEW YORK (PRWEB) June 01, 2021
Cerebral Palsy Alliance Research Foundation (CPARF) is excited to announce the appointment of Michael Pearlmutter as its new Executive Director. Michael is a proven nonprofit leader, relationship builder, and perspective changer. Harnessing scientific research to change lives energizes him, and he is thrilled to bring his experience, ingenuity, and drive to CPARF, where he can make a difference for the 18 million people with cerebral palsy globally.
"We are delighted to welcome Michael as our new Executive Director," says CPARF's Chairman, Jean-Louis Lelogeais, on behalf of the Board of Directors. "He brings a strong record of nonprofit leadership and has fully embraced our vision to continue building CPARF into a world-class medical research foundation that positively impacts people of every age living with cerebral palsy. We are confident that Michael will help us turn this vision into reality."
Michael is drawn to CPARF's work and says he is "incredibly excited to join CPARF to move research forward for people who have cerebral palsy and to enhance and broaden the landscape for cerebral palsy research." Understanding that every treatment, technology, and discovery begins with research, he says, "I can think of no greater mission than to fund and champion transformative research that will impact so many lives."
Cerebral palsy is the most common lifelong physical disability in the world, but despite its prevalence, it is one of the most underfunded. CPARF works ceaselessly to change that by funding research to transform the lives of people who have cerebral palsy — research that will revolutionize the ways people with cerebral palsy communicate, move, and treat pain related to their disability.
CPARF also aims to expand what people understand about cerebral palsy, including its true prevalence, how it evolves throughout the lifespan, and how it affects people of every age.
Above all, CPARF remains steadfast in its mission to fund the brightest researchers in the US to change what's possible for cerebral palsy.
To learn more about CPARF's funded research projects, visit http://www.cparf.org or contact info@cparf.org.