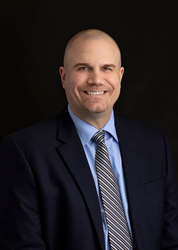 Good quality management practices begin before the client even contacts us to request our services.
UNION, N.J. (PRWEB) April 10, 2019
Dave Rutherford has more than 30 years of management experience, specifically with Hillmann. He started with Hillmann in 1988 while attending Rutgers University. Rutherford began his career at Hillmann as an Environmental Specialist. He has been promoted several times during his tenure at Hillmann and currently sits on the Executive Board.
In his new role, Rutherford will be responsible for overseeing Hillmann's quality management practices. Rutherford noted that "The complex nature of our work requires that we continually review our performance and take actions to improve quality. Good quality management practices begin before the client even contacts us to request our services." Hillmann has grown by approximately 70% in the last five years, adding several new service lines and expanding our footprint. As the company continues to grow, it's imperative that we dedicate resources and personnel to strengthening our expertise and business acumen by continually reviewing and improving our quality management policies and procedures. "Dave Rutherford is the perfect candidate for this position as he has performed nearly every service we provide to our clients. He knows this business inside and out." said Chris Hillmann, President/CEO.
About Hillmann Consulting, LLC
Hillmann has been a well-recognized leader in the Environmental Consulting, Risk Management/Loss Control, Construction Services, and Construction Risk Management industries since 1985. With offices spanning the United States from coast to coast, Hillmann Consulting, LLC is strategically positioned to provide services in any market.
By linking our enduring company values with the values and priorities of our clients, we provide a unique approach which combines our expert technical skills with a strong understanding of our client's business objectives. We offer a comprehensive range of services and continue to expand our service capabilities in an effort to meet the changing needs of our clients. We strive to make a better future for all the communities we touch.