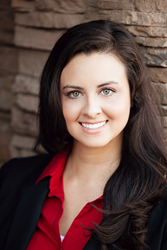 ORANGE, Calif. (PRWEB) January 07, 2019
Hillmann Consulting, LLC is pleased to announce the appointment of Ms. Nicole Morse, PMP as the Western Regional Manager of Construction Services.
Ms. Morse has more than 15 years of experience in the Construction and Real Estate industry, including positions held in Asset Management and Property Management. Her expertise in Construction Consulting, Project Management, and Team Management with specific experience in multifamily, commercial, student housing and real estate development have proven to be incredibly valuable to Hillmann Consulting as the company continues its growth on the west coast. Throughout her career, Ms. Morse has distinguished herself by working on challenging moderate to high-profile projects while also maintaining client accounts and business relationships. She holds PMP® certification with the Project Management Institute, OSHA 10 certification, and has completed numerous Project Management, Construction, ADA, Estimating, and Real Estate courses over the last 15 years.
In her new role, Ms. Morse will be responsible for Owner's Rep and Construction Management programs and projects falling under the Western Region, as well as business development and regional leadership of the Construction Services team working out of Orange, California.
About Hillmann Consulting, LLC
Hillmann has been a well-recognized leader in the Environmental Consulting, Risk Management/Loss Control, Construction Services, and Construction Risk Management industries since 1985. Our firm was originally established serving mainly commercial properties located in New York City, which is one of the most complex, highly regulated, aggressive markets in the country. With offices spanning the United States from coast to coast, Hillmann Consulting, LLC is strategically positioned to provide services in any market.
By linking our enduring company values with the values and priorities of our clients, we provide a unique approach which combines our expert technical skills with a strong understanding of our client's business objectives. We offer a comprehensive range of services and continue to expand our service capabilities in an effort to meet the changing needs of our clients. We strive to make a better future for all the communities we touch.