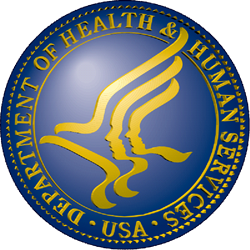 We want to let everyone know there is a simple, automated and affordable solution that guarantees audit readiness," said Steven Marco, President
Lindon, UT (PRWEB) May 23, 2017
HIPAA One's software and services provide audit readiness assurances as the Office for Civil Rights (OCR) Phase 2 Audit Program continues.
As the first compliance vendor to fully update their HIPAA Security and HIPAA Privacy Risk Analysis software to meet the Phase 2 guidelines in June 2016, HIPAA One understood the importance of getting ahead of the game.
"With the rest of the industry just now catching up and the audit program in full swing; we want to let everyone know there is a simple, automated and affordable solution that guarantees audit readiness," said Steven Marco, President, HIPAA One. "Our software requires users provide the same documentation that OCR requests in audit scenarios and was built from the ground up using NIST and OCR standards as an operational baseline."
The Phase 2 Audits require covered entities and business associates to demonstrate ongoing compliance with the HIPAA Privacy, Security and Breach Notification requirements. Therefore, HIPAA One is urging healthcare organizations to conduct a Security Risk Analysis now and verify they have the appropriate physical, administrative and technical safeguards in place for protecting protected health information.
About HIPAA One:
At HIPAA One we develop solutions that are simple, automated and affordable. Owned by Modern Compliance Solutions, Inc.®, our services allow our healthcare clients to focus on their important objectives: improving patient care, increasing revenue and reducing operating costs. Designed for both auditors seeking advanced functionality and office managers alike, we understand the challenges the healthcare community faces to meet HIPAA compliance regulations.
Contact Us today to learn how the HIPAA One Security Risk Analysis and Privacy & Breach Notification Risk Analysis Software platforms will enable your organization to appropriately safeguard protected health information.