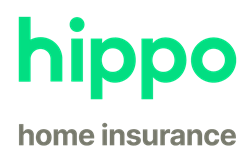 The most important moment that we need to stand by our customers is when they file a claim, and we approach the process with empathy, since we're rebuilding their lives, not just their property.
PALO ALTO, Calif. (PRWEB) June 23, 2020
Hippo, the high-growth company that's transforming home insurance and ownership, announced two new partnerships, aimed at increasing the efficiency of its end-to-end customer claims handling through Handdii and Westhill. These partnerships will allow Hippo Insurance Services to match claimants with top tier contractors to deliver the comfort and satisfaction of high quality work, real-time updates and a faster reconstruction timeline.
Hippo Insurance Service's in-house claims team is centered around its claims concierge service to make the claims handling process as smooth as possible from start to finish with a single point of contact. With their strategic new partners, Hippo's customers with insurance claims will also be connected directly with a pre-vetted contractor or service professional to manage their repairs and reconstruction leading to more efficient work, and less stress.
Westhill's digital platform is designed for medium to large sized property claims fulfillment. The company partners with contractors who possess the expertise to mitigate or repair property losses with complexity ranging from single-trade roofing to total loss fires. Through Handdii, which is focused on minor repairs like exterior wind damage, water leaks and general equipment breakdown, claims are closed in an average of 14 days inclusive of mitigation and reconstruction, compared to the 40-day industry average.
Hippo Insurance Services measures customer satisfaction closely throughout the claims process. Both its new partners track several performance metrics, including customer satisfaction, to ensure that top quality work is completed and real-time updates are provided along the way. This unique focus on customer satisfaction specifically for its claims operations allows Hippo's claims concierge team to deliver the best possible experience from the moment an issue occurs through to its resolution.
Hippo's program with Handdii, where contractors and service providers have an average rating of 4.9 out of 5 stars, is currently live in select cities across California and Texas. The program with Westhill is live in select cities across Texas. Both Hippo partners have successfully serviced hundreds of claims for customers this year, to great success and customer satisfaction. The company plans to actively expand the program to additional states where Hippo Insurance Services is available later this year.
"The most important moment that we need to stand by our customers is when they file a claim, and we approach the process with empathy, since we're rebuilding their lives, not just their property," said Daniel Blanaru, VP of Growth Initiatives, Hippo. "We're taking a bigger role in providing a resource and solution for all things within the home, so that our clients can feel reassured that Hippo will handle the tough stuff for them. Handdii and Westhill are two partners we brought on who are pioneering the space and helping create a renewed claims experience for Hippo clients."
"The claims process for insurance companies has been a complicated and complex process left in the hands of policyholders to navigate," said Christie Downs, Co-founder and CEO, Handdii. "We're proud of the positive achievements our partnership has provided to Hippo clients to close out claims with more convenience and comfort than ever before."
"Hippo has a proven ability to always put the customer first," said Lary Parker, Co-founder and Chief Product Officer, Westhill. "We're proud to offer the sophistication of Westhill's platform and ecosystem of contractors to manage even the most complicated of losses, ensuring that Hippo clients have a reassuring and comfortable experience every time."
About Hippo
Hippo Insurance Services is on a mission to transform home insurance for the modern household. The company brings homeowners closer to a modern home insurance experience with an efficient online purchase experience using trusted data sources, a smart home device kit included with every policy and even more coverage for possessions like appliances, electronics and home offices. Hippo Insurance is part of Hippo's family of companies that brings together home wellness and home insurance for today's homeowners. Headquartered in Palo Alto, California, with insurance products available to over 65 percent of homeowners in the U.S. Hippo Insurance Services is a licensed property casualty insurance agent with products underwritten by various insurance companies. For more information, including licensing information, visit http://www.hippo.com.
About Handdii
Handdii leverages technology to simplify and fast track property claims improving and streamlining the experience for the home owner. Handdii creates an eco-system connecting insurance carriers and their claimants directly to a network of top-tier local contractors to undertake property repairs. Handdii provides all parties with transparency across repair work progress and cost whilst automating administration requirements for the insurance carrier and contractor. The digital experience optimizes the claim life-cycle, removing cost and improving customer experience.
Handdii is supported by the Australian Government Department of Industry, Innovation and Science with a commercialization grant through the Entrepreneurs' Programme and via the Landing Pad San Francisco. Handdii is an alumni of the Hartford InsurTech Hub, USA cohort of 2019. For more information, visit http://www.handdii.com
About Westhill
Westhill Inc. provides digital solutions for the property & casualty (P&C) insurance industry, focused on delivering an exceptional claim experience. Westhill leverages smart technology to connect insurance carriers, contractors and policyholders, providing customer choice and removing inefficiencies from the claims process. Advocates in the power of connection, Westhill believes all successful experiences need a foundation grounded in transparency and shared value, principles that are woven throughout each facet of Westhill's business model. For more information, visit http://www.westhillglobal.com.